Noteworthy wins prestigious award for investigation on exploitation of migrant fishers
The Journal's investigative platform won at the Red Cross Awards for exposing abuses which the Taoiseach called "not far off modern day slavery".
THE NOTEWORTHY TEAM has won a prestigious humanitarian award for its investigative series Hands on Deck which exposed the ongoing exploitation of migrant workers in the Irish fishing industry.
The six-month long investigation which was undertaken in Ireland and the Philippines had wide reaching impacts, including being addressed by Taoiseach Leo Varadkar who said examples of abuse he had read about were "not far off modern day slavery".
The three-person investigative team was made up of Filipino freelance multimedia journalist Geela Garcia, Irish freelance journalist Louise Lawless and Noteworthy's editor Maria Delaney who led it.
Speaking of the award, Delaney said that "fishers and their families who spoke to us were at the core of this investigation". She added: "We'd like to thank everyone who took part for trusting us to tell their stories and dedicate this award to them."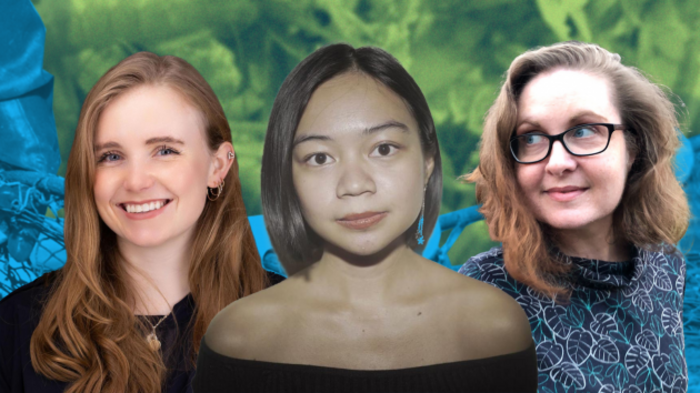 The investigation was supported by Journalismfund.eu's Modern Slavery Unveiled grant programme, in addition to crowdfunding. 
Noteworthy, the crowdfunded community-led investigative platform from The Journal, supports independent and impactful public interest journalism.
The Irish Red Cross Journalism Excellence Award was established "to honour a journalist who has shined a spotlight on a humanitarian issue or cause or who is committed to highlighting social injustices in Ireland or abroad", according to the Irish Red Cross.
Noteworthy and The Journal won the 2021 award for their investigative series Tough Start which delved into the uphill struggle facing Traveller children in healthcare, education, accommodation and justice.
"The aim of the Irish Red Cross Awards is to highlight the incredible and selfless efforts of people throughout Ireland who have gone out of their way to help those in urgent need," said Deirdre Garvey, Secretary General for the Irish Red Cross.
Also nominated in the Journalism Excellence category were The Journal's News Correspondent Órla Ryan, Senior Media Producer Nicky Ryan and Editor Sineád O'Carroll for their work on the Redacted Lives documentary series.
Emma O'Kelly of RTÉ was also a finalist for her reporting on Ukrainian women and children fleeing as refugees in the early weeks of the invasion.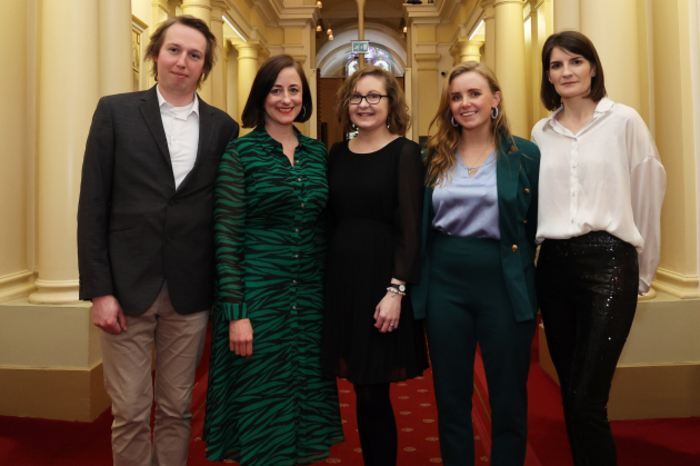 Source: Lorraine O'Sullivan Photography
Recognition for helping refugees
Five other awards were given on the night. Colm Smullen was awarded Humanitarian of the Year for his work providing assistance to Ukraine refugees fleeing the war.
Since March 2022, Smullen has used his van to travel back and forth to Ukraine. He and his colleagues have purchased and arranged more than 6,500 flights to bring people to safety while also finding homes for roughly 7,500 Ukrainian refugees in Ireland.
Singer-songwriter Ruby O'Kelly won in the Young Humanitarian category for her anti-bullying work and use of music as a vector for change.
During the pandemic, she hosted concerts for people with special needs and the elderly who were cut off from the community. She also sang a few verses beautifully last night at the awards ceremony.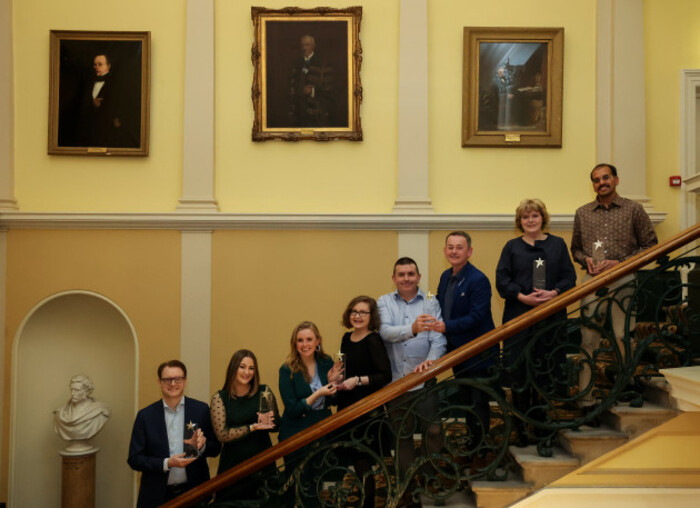 Source: Lorraine O'Sullivan Photography
In the Innovation for Change category, Rajat Maheshwari won for his work on the digital platform Finedeeds.com which promotes giving and volunteerism in the workplace. Maheshwari's motto is "Change the world – one small deed at a time".
The Corporate Impact Award went to Revolut for its Ukraine Appeal. The appeal raised over €10 million to support the international Red Cross's work helping those impacted by the invasion of Ukraine.
Finally, the Lifetime Achievement award was given to Mary Lawlor, the current United Nations Special Rapporteur on the situation of human rights defenders.
In a long career in human rights work, Lawlor served as a director of the Irish branch of Amnesty International before founding and leading Frontline Defenders, an organisation that seeks to protect those who work non-violently to uphold human rights.
"Throughout her career she has been a tireless and fierce advocate for human rights defenders working throughout the world," the Irish Red Cross said. They added:
"This award is considered timely as the Irish Red Cross is concerned about the increasing trend of intolerance in Ireland and abroad and this trend is a challenge to our community which has for so for long prided itself for its lack of prejudice against those coming into the country as a result of conflict or disaster."