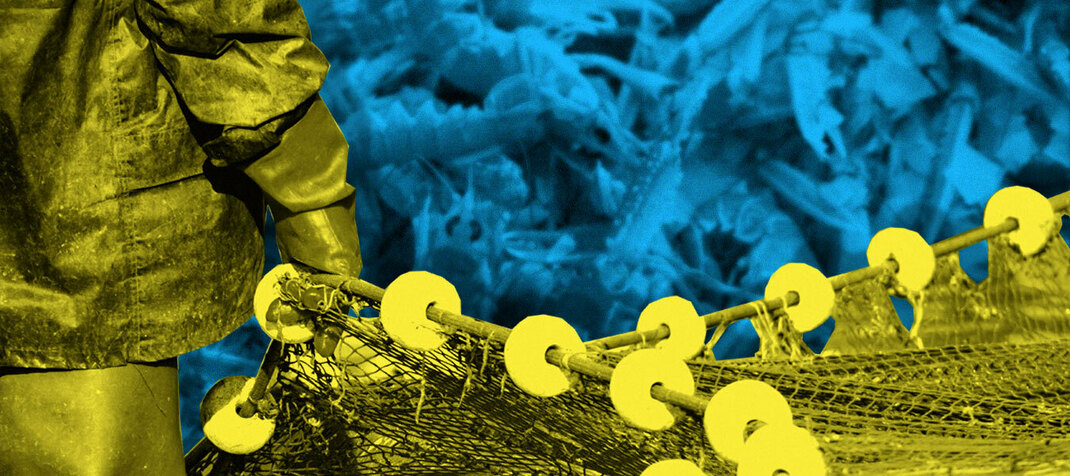 HANDS ON DECK: Are migrant workers being exploited in the Irish fishing industry?
5 Backers raised €200 of €200
Extremely long working hours with few breaks and very low wages are among the poor conditions that face migrant workers in the Irish fishing fleet.
That is according to Irish researchers who found two thirds of the non-European Economic Area (EEA) workers that they spoke to could work between 15 and 20 hours a day, with most not feeling safe on the vessel and some reporting being injured at work with no resulting sick pay.
This investigation was part-funded through crowdfunding (€200 of the proposed €3,750). Though it wasn't fully funded, our investigative team started digging into this issue following support by Journalismfund.eu's Modern Slavery Unveiled grant programme. Significant support from our investigative fund was also required to complete this cross-border project.
As a result of a Guardian investigation on the exploitation of workers - many of which were undocumented - the Atypical Working Scheme was extended to non-EEA crew members in 2016. The aim of this was to initially regularise workers in Ireland and - after its initial amnesty - to offer a path to vessel owners to legally bring migrant fishers into the State.
However, there have been over 360 contraventions of employment rights or employment permits legislation detected by the Workplace Relations Commission since the scheme's introduction, with numerous concerns raised by the International Transport Workers' Federation who advocate for migrant fishers.
HELP US INVESTIGATE
We want to expand on our NET LOSS investigation into overfishing in Ireland to examine in detail if there is any link between the exploitation of workers and overfishing in the sector.
We also want to look into the conditions facing migrant workers in the fishing industry by speaking to non-EEA workers and asking what needs to be done by authorities in Ireland.
If you want to make a contribution to help this investigation happen, click the 'Fund This Proposal' button. Noteworthy investigations are sourced from and crowdfunded by the public.
You can contact us at [email protected] and find out how we work here.
5 Backers raised €200 of €200
Other Proposals