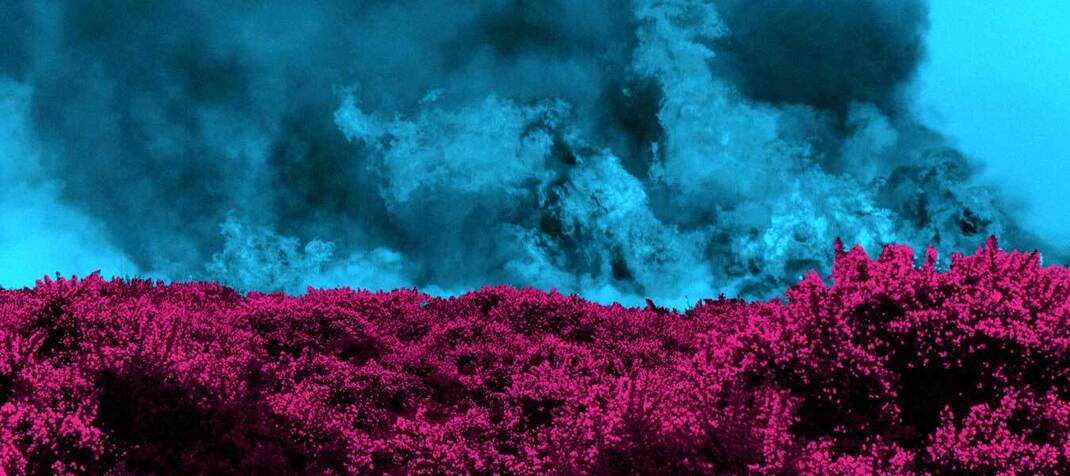 LINE OF FIRE: Why is burning in the uplands going unpunished?
36 Backers raised €1100 of €3970
Burning vegetation during the bird-nesting season is not permitted, yet, every year between March and August, fires started illegally cause widespread damage.
Upland fires not only impact wildlife in our hills and mountains, but can easily spread out of control, putting property and lives at risk and using up vital resources from fire services.
While fires can start naturally, landowners have traditionally burned to control gorse, even though the Department of Agriculture issues annual warnings to farmers that they face cuts to subsidy payments if found guilty of burning in the prohibited season.
Serious fires are also linked to illegal burning of domestic waste in bogs and public amenity sites such as forests. Anyone found burning can be prosecuted, with authorities using satellite imagery and ground inspections to monitor for activity.
However, conservation groups argue that there has been very little action taken, with virtually no prosecutions, fines or impacts on farm subsidies to date.
HELP US INVESTIGATE
We want to investigate enforcement - or lack thereof - on a national level, and any roadblocks that may be preventing authorities taking action.
We will speak to local communities affected by burning on their doorsteps, as well as nature experts about the impact on protected areas and species.
By using Freedom of Information and talking to emergency responders including the fire service, we also want to chart the cost of controlling fires on State resources.
If you have experience of witnessing such events and you would like to share your experience with us, please contact us in confidence at [email protected]
If you want to make a contribution to help this investigation happen, click the 'Fund This Proposal' button. Noteworthy investigations are sourced from and crowdfunded by the public.
You can find out more about how we work here.
36 Backers raised €1100 of €3970
Other Proposals