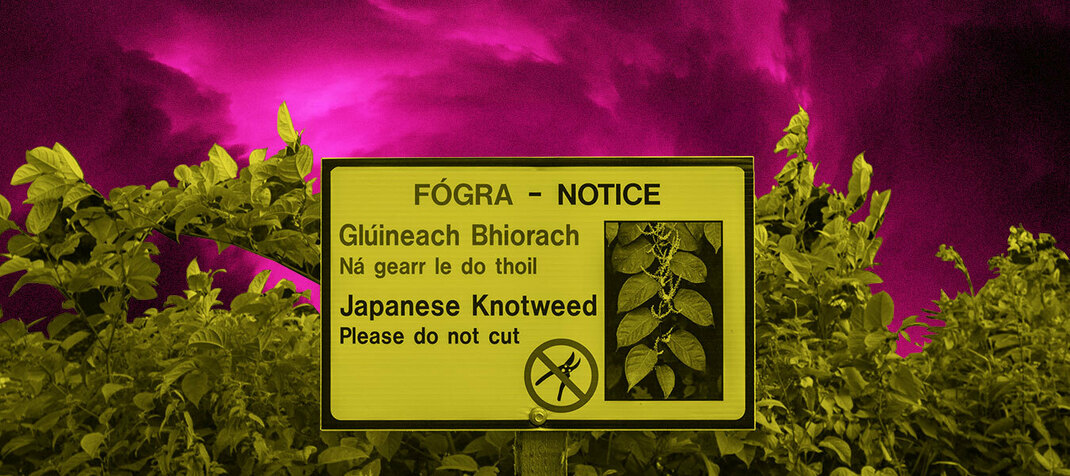 SOIL INVADERS: Are invasive plants spreading out of control in Ireland?
25 Backers raised €487 of €2940
Invasive alien species represent one of the main threats to biodiversity and related ecosystem services - especially on islands, according to the European Commission.
There are around 12,000 alien plants, animals and other species across Europe introduced either deliberately or accidentally by humans, with 10-15% estimated to be invasive - having a negative impact on the economy, wildlife or habitats.
Yet, there is no overall guiding policy on management of these species for the island of Ireland, according to a 2021 Environmental Protection Agency (EPA) report which recommended a biosecurity steering group for the island be established.
A 2014 EU regulation hoped to address the prevention and management of these species, giving Member States deadlines and targets, including devising action plans by August 2019.
However, almost two years later - in June 2021, the European Commission (EC) said Ireland was among 18 Member States to fail to establish and implement these action plans "to address the most important pathways of unintentional introduction and spread of invasive alien species of concern".
A number of plants on the EC's list are established in Ireland including giant hogweed - a threat to human health as its sap can cause severe burns and scarring - and Chilean rhubarb - which crowds out native plants.
Other invasive plants such as Japanese knotweed and rhododendron have become a common sight across many parts of Ireland, in particular in the West.
HELP US INVESTIGATE
We want to delve into how the State is tackling invasive plant species at a national policy as well as local level and find out if they are being let run out of control in Ireland.
Government grants of almost €400,000 were allocated to local authorities in 2021 to tackle invasive species, with further funding allocated to areas including Connemara National Park for rhododendron clearing. We want to investigate the funding allocated and find out if this is sufficient to tackle the problem.
With landowners responsible for the control of invasive species such as Japanese knotweed - with no grant funding provided to help with its eradication, we want to examine the impact this is having on people and what monitoring - if any - is being done outside public lands.
If you want to make a contribution to help this investigation happen, click the 'Fund This Proposal' button. Noteworthy investigations are sourced from and crowdfunded by the public.
You can contact us at [email protected] and find out how we work here.
25 Backers raised €487 of €2940
Other Proposals