Government commitment to reduce hospital parking charges 'not prioritised'
Despite repeated promises, little progress has been made to prevent the cost of hospital parking falling on the most vulnerable.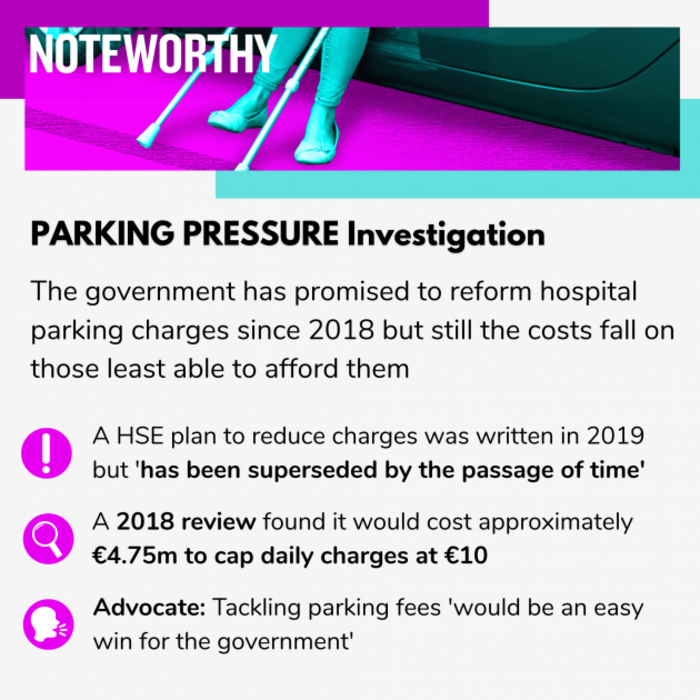 —
"FOR SOME REASON, naively, I thought this had all been resolved. That's when I realised nothing had changed."
Thelma Carthy's mother, Ena, had two different cancer diagnoses, seven years apart. Sadly, Ena died in September.
In the last months of her mother's life, Carthy estimates she was paying €200 a month in parking fees at the Mater University Hospital where parking costs up to €15 a day.
"When things are tough and your back's to the wall with a sick parent or a sick child the last thing you're thinking about is parking."
Between May and September she reckons she paid over €1,000 on parking alone. Carthy is not an outlier. An Irish Cancer Society survey in 2021 found that families of children with cancer could pay an average of over €200 per month on parking.
Source: Noteworthy
For years, people with long-term conditions and their families have been promised that the government was going to introduce measures to combat high fees in hospital car parks.
There is broad agreement from patient advocate groups, political parties, the government and the HSE that something should be done. A commitment to address hospital parking costs was included in the 2020 Programme for Government.
This would cost hospitals at least €4.75m per year to offset reductions in parking income, according to a 2018 HSE review.
Yet despite promises from the government going back to 2018, these measures have not materialised.
At Noteworthy, our PARKING PRESSURE investigation examined key documents obtained through Freedom of Information (FOI) requests, analysed accounts and spoke to experts to find out if there has been any progress on these promises and the impact high costs are having on families around Ireland.
This investigation was funded almost in its entirety by the Noteworthy general investigative fund which you can support here>>
Source: The Irish Cancer Society
Progress stalled
"It's definitely not been prioritised," said Amy Nolan, Head of Children, Adolescents and Young Adults at the Irish Cancer Society. "I think it would be an easy win for the government to alleviate some of the financial burden on families."
Seven years ago, Carthy said, she took hospital car parking fees as just another part of the expense that comes with a serious diagnosis requiring long-term treatment. But then she discovered, upon taking her mother for treatment in another hospital, that it offered free parking to regular patients.
I remember thinking: 'Well if one hospital can do it, albeit a smaller set up, then why can't another?'
She wasn't alone in questioning the system. The Irish Cancer Society began campaigning on this issue in 2016, the same year it produced its 'Park the Charges' report.
Parking fees are just one of the numerous additional costs that families are suddenly faced with when a child is diagnosed with cancer, explained Nolan.
The report highlighted an additional issue – even when concessions do exist for patients, they're often not well-publicised, leading to people paying for parking unnecessarily. There is no centralised database of charges or concessions and hospitals do not offer refunds to those who needn't have paid, according to Nolan.
There are statutory, voluntary and private hospitals in Ireland and all arrange parking differently.
Through FOI requests to the HSE, Noteworthy gathered data on the 31 statutory hospitals which provide parking to the public, and seven of Ireland's biggest voluntary hospitals: St. Vincent's; St. James's; Tallaght; Beaumont; the Coombe; the Rotunda and the Mater.
We found that only 8 statutory hospitals have free parking. The 23 fee-paying hospitals made €5.1 million in 2021 and €5.2 million in 2020 – down from €12 million in 2019, before the pandemic.
The voluntary hospitals made €5.3 million in 2021 and €5.7 in 2020 – €8.4 million was made in 2019.
Years of promises and inaction
Following the Irish Cancer Society report, the then-Minister for Health Simon Harris asked the HSE to carry out a national review of hospital car parking charges in March 2018 "with the aim of establishing clear national guidelines on this area for the first time".
The HSE finished its review in November 2018 and though some of its findings were reported by media at the time, it has never been officially published.
This review was refused by the Department of Health (DOH) through FOI. The reasons given included that its "premature release could contaminate the decision-making process".
However, the HSE provided it to Noteworthy through FOI and we have made it available here.
The review was based on data from 47 hospitals in Ireland. It endorsed the idea that changes to the current system were necessary and added that parking charges mostly affects those with chronic conditions, who are least able to afford it, and impose not only financial but also non-monetary costs in terms of time and stress.
The report recommended some specific measures that could be introduced. The executive summary stated that "the best way forward was to provide overarching principles on the setting of fee structures in each hospital while instructing each hospital to introduce a set maximum daily rate, together with the introduction of multi-entry/weekly tickets in every site".
It recommended that hospitals cap the maximum daily rate for parking at €10 and concessions for regular patients be introduced. At the time it was produced, at least 10 hospitals charged more than this.
The report concluded that, based on its recommendations, 17 hospitals – 10 of which are privately run – would need to change their fees and therefore "funding of approximately €4.75m would be required to offset the reduction in income as a result of these changes".
The report briefly addressed concerns over the high cost of parking for hospital staff.
As part of our FOI requests, we also obtained complaints addressed to Health Minister Stephen Donnelly and the Department of Health from hospital staff – student nurses in particular.
The complaints stated that parking charges were too high, especially when working shifts during hours when public transport is not available. However, this issue has not been explicitly addressed by the government in any of its commitments.
The HSE submitted its review to the government in December 2018.
Eight months later, in August 2019, it sent the Department of Health an implementation plan. A spokesperson told Noteworthy that "the HSE continues to engage with the Department in relation to the Programme for Government commitments on car parking charges and concessions".
In 2020, the government included a commitment to work on parking charges in the Programme for Government.
In the 'Fairer and Affordable Care' section it promised to "introduce a cap on the maximum daily charge for car parking for patients and visitors at all public hospitals, where possible", and "introduce flexible passes in all public hospitals for patients and their families".
The Department did not respond when we asked what progress has been made towards fulfilling the commitment.
Noteworthy obtained 36 records from the DOH through FOI when we requested "correspondence, memos, briefing notes and reports" in relation to hospital parking charges.
All were complaints and queries from politicians, healthcare workers, citizens and journalists, with no evidence of progress or updates on this issue from the DOH.
When we asked the HSE for a copy of the implementation plan and an update on the progress, a HSE spokesperson said:
The Implementation Plan was in draft format in 2019 and has been superseded by the passage of time. 
"Further work is required in relation to the cost of providing some form of flexible passes/concessionary parking and the HSE continues to engage with the Department in relation to the Programme for Government commitments on car parking charges and concessions."
Minister Donnelly did not respond to a request for comment but a spokesperson for the Department said that the government and hospitals appreciate the financial challenges faced by patients, especially regular ones.
They added: "Consideration is being given to how best to ensure this commitment is addressed building on the HSE's Review and taking account of existing arrangements already in place".
Consequently, some hospitals have introduced a maximum daily fixed parking charge and reduced rate parking for long-term patients and visitors for whom the payment of the full rate would cause hardship. 
The DOH spokesperson said that "in particular, the HSE has confirmed that all hospitals that charge for parking already have a maximum daily rate".
However, the HSE review in 2018 found that the maximum rate in at least 10 hospitals exceeded its recommended €10 cap.
Aontu TD Peadar Tóibín became frustrated with what he saw as government inaction and introduced the Hospital Parking Bill 2021 in April that year.
"The government had committed to it… yet there was nothing happening on it," he told Noteworthy. "We weren't going to wait for the government."
His Bill seeks to make outpatient hospital parking free of charge for the first three hours. It was brought to the second stage in the Dáil in February 2022 and the government did not oppose it.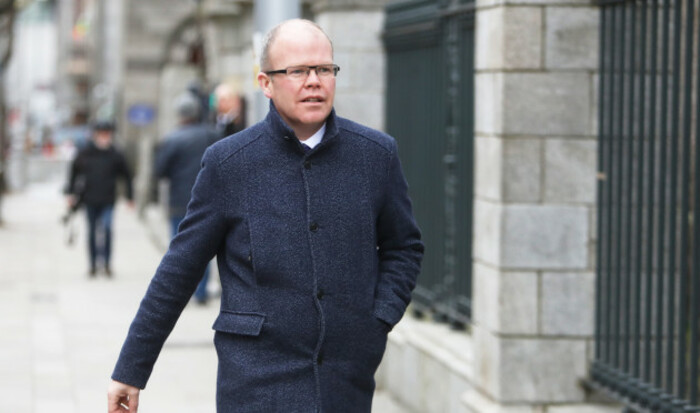 Source: Leah Farrell/RollingNews.ie
A spokesperson for the DOH said that "the Government acknowledged the spirit and intent of this Bill, while noting some limitations".
Tóibín said that the current situation is unfair – people with cancer, who face increased costs and decreased income, are being squeezed both ways. "The current system means that we're paying for health services through the taxation of patients. We should be paying through the taxation of income and wealth."
When Noteworthy told Tóibín about the HSE's estimate of €4.75 million to offset the reduction in parking income, he was surprised at how small an amount it was: "So much pressure being put on cancer patients for that?"
'Nothing had changed. Nothing'
In August 2021, Thelma Carthy's mother was diagnosed with cancer a second time. By then, the need for parking reform had become a settled question since she'd last accompanied her to the Mater. She'd heard in the news that the government was going to do something about car parking fees for people like them.
"When we met with the new team, I said: 'So, do you give me the car parking pass?' They looked at me and laughed like I had 15 heads," she told Noteworthy. "That's when I realised nothing had changed. Nothing."
When this reaction was put to the Mater University Hospital, a spokesperson told Noteworthy that the hospital's "priority is to be at the frontier of compassion, concern and clinical care" for all its patients, but did not comment on concessions for car parking.
They did tell Noteworthy that the hospital supports other initiatives: "We are part of the Irish Cancer Society's 'Care to Drive' scheme, where cancer patients can avail of free transport to and from their treatment.
 We offer four parking spaces free of charge for relatives of patients nearing end of life, in order to ease the burden for families at a very difficult time in their lives.
Carthy also wrote to the operator of the Mater's car park and inquired about concessions but was told there were none available. That is how she ended up spending in excess of €50 a week in the last months of her mother's life. 
She was so angry that she wrote to her local Sinn Féin TD Dessie Ellis who sent a query on her behalf to Minister for Health Stephen Donnelly in May 2022.
His office replied: "Minister Donnelly is aware that hospitals that charge parking fees are very cognisant of the financial implications of parking costs for patients and their families, particularly for those with long-term illnesses… The issue has been under active consideration in recent years."
The Irish Cancer Society released another report in August 2022 – The Hidden Costs of Hospital Car Parking for Families.
It calls parking charges one of the most unjustifiable expenses that families face: "It is not the first expense that comes to mind, but it quickly takes a toll on families who are already struggling to make ends meet."
Most patient groups are impacted by hospital parking charges. Another, the Irish Kidney Association, told Noteworthy that "being on hospital-based dialysis comes with financial costs".
The HSE provides transport to people receiving dialysis and since Covid, when infection risk made shared hospital transport inadvisable, it has given those who want to manage their own transport a mileage allowance. But it is a national flat rate and does not take parking costs into account.
A spokesperson for the Irish Kidney Association said: "If the allowance paid does not reflect the change in the cost of [fuel] and if the patient has to take hospital parking charges into account, it can be difficult for a patient to maintain their travel independence and provide a potentially cheaper option for the HSE."
Why charge fees at all?
The HSE review made clear that for free or capped parking to be introduced, the income shortfall and other issues would need to be addressed.
Free hospital parking "can cause problems with abuse of car parks by non-hospital users", the review noted – an issue that Aontu's Tóibín also remarked upon: "They should be only for people who need it."
On the question of income, Amy Nolan of the Irish Cancer Society said that "the hospitals would suffer if they weren't getting car parking funds", and added that "we'd hope the government would make up that shortfall".
In response to queries by Noteworthy about where parking income goes, a spokesperson for the HSE said that, for the statutory hospitals, "the income generated from these car parking fees cover the cost of providing these services".
This includes "the initial capital cost of purchasing or renting parking areas, the cost of developing extra parking spaces, the need to provide and upgrade security systems, provide staffing and general maintenance of these car parks".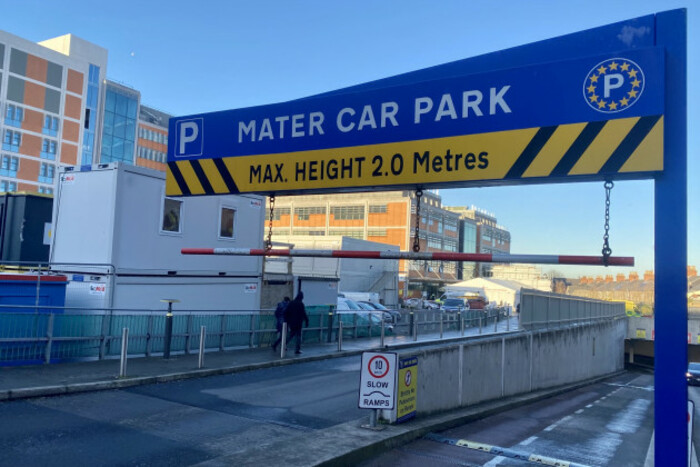 Source: Maria Delaney/Noteworthy
For example, the car park located at the Mater Hospital is owned by a subsidiary company, Eccles Street Parking Limited, although the contract to run the car park belongs to Euro Park.
Mater Misericordiae & Children's University Hospital Limited (MMCUH), is the parent company of the Mater University Hospital and its subsidiaries, Eccles Street Car Park Limited and the National Orthopaedic Hospital.
According to its financial statements, Eccles Street Car Park uses the income from parking to repay the loan taken out to build it – a loan it had to take out because of government guidelines that say that State funds should not be expended on car parks at acute hospitals.
When Noteworthy asked the Mater University Hospital about the car park income, a spokesperson said that: "The Mater Hospital does not operate or receive any payment from the car park at the hospital."
The secretary of MMCUH told us that the company has "not received funds from Eccles Street Car Park" and added: "MMCUH understands that income received by Eccles Street Car Park continues to service its loan."
Of the other voluntary hospitals for which Noteworthy has compiled income, the Rotunda Hospital told us that it used the income "to support and fund hospital services".
A spokesperson for the Coombe said that it "goes to fund repairs and maintenance of the car park system as well as maintenance of the car park and surrounds".
Similarly, a St James's Hospital spokesperson said that "income from car parking fees is one of the numerous ancillary income streams that the hospital utilises to provide funding for patient services. Concession parking is currently available to frequent visitors."
Beaumont Hospital told us that it "does not operate its own car park but leases its operation to a Third Party, QPark, for which the hospital earns an annual rent. All income arising is directed to the provision of services for patients."
Tallaght University Hospitals told Noteworthy that "the money is part of the Hospitals revenue budget which goes to providing front line services to our patients".
Some hospitals, like Tallaght University, contract the management of its parking to a private company. In Tallaght's case, a portion of the income also goes to pay this private contractor.
Noteworthy did not get a response to our request for comment from St Vincent's University Hospital.
In the absence of government action, charities such as the Irish Cancer Society have stepped in. It gives money to families to cover some of the costs of cancer, such as hospital parking. It also organises a volunteer drive service to bring patients to their appointments.
While the driver service helps, it's not a solution for everyone. Like Ena, Thelma Carthy's mother, people may not want to interact with a stranger when they are extremely sick.
"I know it's not going to be an overnight thing," said Carthy, but "I just hope, maybe in a year or so, that families don't have to go through this crap, because it's a crap enough time."
—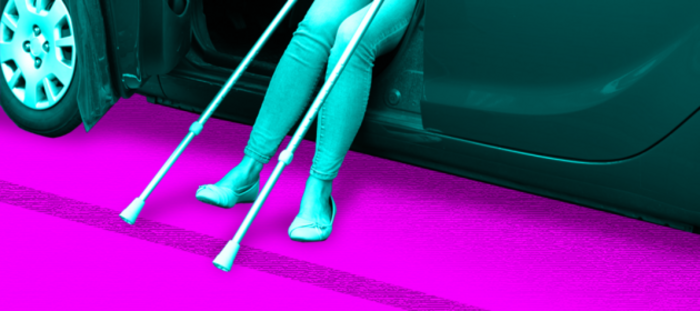 By Alice Chambers of Noteworthy
Our PARKING PRESSURE investigation was proposed by readers of Noteworthy, the crowdfunded investigative journalism platform from The Journal. It was funded almost in its entirety by the Noteworthy general investigative fund which you can support here.
Please support our work by submitting an idea, helping to fund a project or setting up a monthly contribution to our investigative fund HERE>>