Penalty point politics: Changing positions and lobbying on fishing regulation
Noteworthy delves into the Government meetings, letters and emails behind the new penalty points regulation for fishers.

This is the part of a Noteworthy series published this week on the fishing sector in Ireland. We reveal the impact of fishing on wildlife, continuing issues with enforcement of the industry and the lack of transparency in much of the decision-making in the fishing sector.
THE IMPLEMENTATION OF penalty points for fishers has been an ongoing issue in Ireland for almost a decade, with a new system in operation since the start of 2021 after sustained pressure from the European Commission, including withholding of fisheries funding.
All EU Member States were to have a points system in place since January 2012, with Ireland an outlier up to very recently.
Ireland was in breach of its EU legal obligations as a result of its failure to implement penalty points up to last year, so the Commission initiated infringement proceedings against Ireland in 2020.
Noteworthy has obtained correspondence as well as minutes which show sustained lobbying on the issue by both representatives of the fishing industry as well as members of Fianna Fáil.
This points system can result in the suspension or permanent withdrawal of a licence, depending on the number of points. Some of the serious infringements include using prohibited gear (five points), fishing in a closed area or outside the fishing season (six points) and having no valid fishing license (seven points).
Ireland's previous version of the system was struck down as unconstitutional in 2016 following a challenge in the High Court by two fishermen which was upheld in the Supreme Court the following year. However, a new system came into effect in January, in spite of strong lobbying for changes to it by fish producer organisations.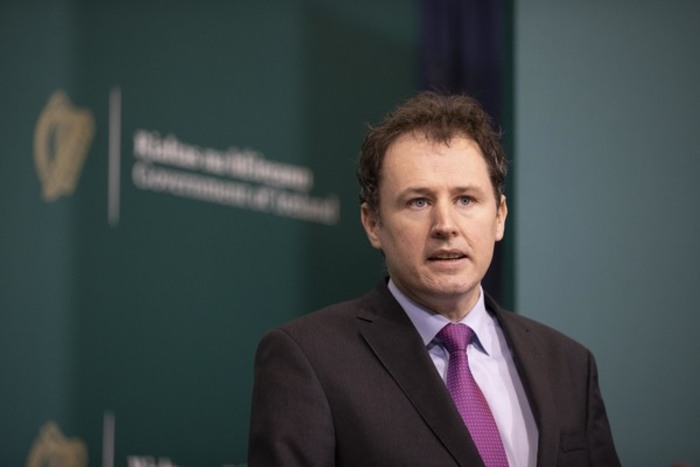 Source: Tom Honan via RollingNews.ie
In minutes of a meeting with fishing industry representatives in September, obtained through Freedom of Information (FOI), it stated that Minister for Agriculture, Food and the Marine, Charlie McConalogue, "noted the urgency now for Ireland to comply with the EU regulations" and that the Commission "has now issued a reasoned opinion on the matter" and was "withholding fisheries funding under the EMFF".
Industry representatives raised six separate issues in relation to the system which has since been put in place and stated that "delays in implementation of these regulations were not down to fishermen and that the industry does not object to a points system".
The issue was again raised in another meeting with industry representatives in October, with the Taoiseach Micheál Martin now also in attendance. Minutes of that meeting, obtained through FOI, stated that the Taoiseach said "there has been no solidarity and it would have never been agreed". He added:
There was always a hold out on it. The State is facing infringement proceedings and must act.
Fianna Fáil was instrumental in the voting down of a version of this penalty points regulation for fishers in 2018 following the Supreme Court ruling, with former Donegal TD, Pat 'the Cope' Gallagher, campaigning strongly against it, and the entire party voting against it.
Sean O'Donoghue from one of the large fish producer organisations, Killybegs Fishermen's Organisation, said that the change in Fianna Fáil position was "totally unacceptable" and it was "untrue" that it would have never been agreed.
A series of correspondence from 2018, obtained by Noteworthy through FOI, between then Minister Michael Creed and Gallagher show the the Donegal deputy presenting some of the same arguments to the Fine Gael minister as the industry representatives were presenting to the current Fianna Fáil minister and Taoiseach. Very similar responses were also given by both the past and current ministers.
Killybegs Fishermen's Organisation lobbied Gallagher numerous times by both email and phone on "the imposition of penalty points for fishing vessels and skippers" between January and April that year, according to the lobbying register record.
Burden of proof is one of the main issues raised by industry representatives in the September 2020 meeting as well as in a letter to the Minister following this, and to Noteworthy in interviews with industry.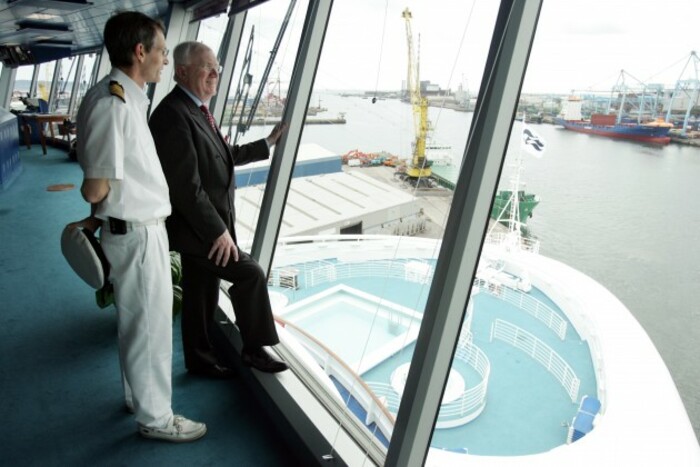 Source: Leon Farrell via RollingNews.ie
In his response to this point in a letter to industry representatives in October 2020, Minister McConalogue wrote:
The legal standard 'beyond a reasonable doubt' is almost entirely confined to criminal trials and is not applicable to proceedings of a civil nature where the standard used is the 'balance of probabilities'.
On 5 May 2018, Gallagher wrote in a letter, CC'ing Micheál Martin, that it is "unfair to lower the burden of proof whereby appeals are dealt with on the balance of probabilities as opposed to beyond reasonable doubt". He raised this again in another letter on 28 May 2018.
In his response to this point, in a letter also dated 28 May, then Minister Creed stated:
The standard of proof is ordinarily and overwhelmingly 'on the balance of probabilities' in civil cases. A higher standing of proof is required in criminal cases, which is that of proof 'beyond reasonable doubt'.
A response by Gallagher to Creed the following morning stated "there are many aspects of the letter which I do not agree with and the items of disagreement are well known to both of us at this stage".
Later that day, a motion to annul the proposed penalty points regulation of 2018 – brought to the Dáil by Gallagher – was passed, with Martin, McConalogue and the Fianna Fáil party voting with Gallagher. It would take two more years before a revised regulation with a small number of changes was brought into law.
A spokesman for Fianna Fáil said that "the record will show" that in 2018 "many deputies from the party" supported the introduction of a penalty points system "that was fair, equitable and proportionate to meet EU obligation". They also "indicated their willingness to work with stakeholders and government" to amend the regulation.
Signing the new Statutory Instrument into law "was in line with the programme for Government" and a number of amendments sought by industry were included in the regulations, added the spokesperson. They also referred to the Commission's commencement of infringement proceedings against Ireland last year.
The penalty point regulations that came into force earlier this year are targeted at fishing licence holders, but further legislation is required for points for the masters of fishing vessels. A spokesperson for the Department of Agriculture, Food and the Marine said introduction of this is planned for later this year which will "ensure that Ireland is fully compliant with relevant EU Regulation".
***
Also in this series, part one reveals the impact of fishing on wildlife, part two delves into issues with enforcement of the fishing industry and part three examines the lack of transparency in much of the decision-making in the fishing sector.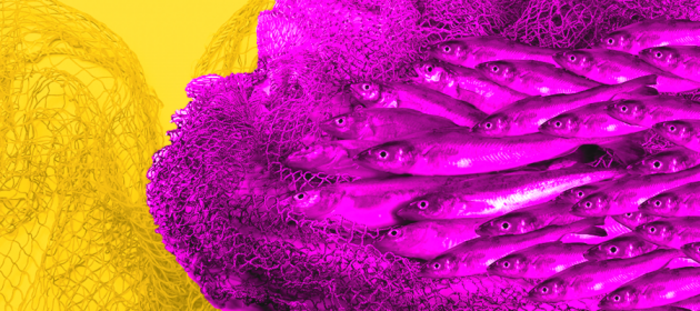 This investigation was carried out by Maria Delaney of Noteworthy, the investigative journalism platform from TheJournal.ie. It was proposed and funded by you, our readers with support from the Noteworthy general fund to cover additional costs.
You may be interested in a proposed investigation we recently launched - SHORED UP - where we want to investigate if our laws can catch up with the commercial use of our coasts.
You can support our work by submitting an idea, funding for a particular proposal or setting up a monthly contribution to our general investigative fund HERE>>