Missing Mails: Wiping of ministers' texts and emails to be addressed with new policies
Controversies over deletion of texts occurred in recent years, with new investigation revealing this practice is widespread among European leaders.

NEW POLICIES ARE being developed to preserve government department records in Ireland, including ministers' emails and texts, after controversy around their deletion here and in other European countries in recent years.
The Department of Housing has told The Journal that it is currently engaging in a "cross-departmental" consultation process to improve the retention of emails, texts and general files relating to official government business.
Though ministers are supposed to preserve texts and emails on both private and departmental devices and accounts when they relate to government business, they have failed to do so on several occasions.
One of Ireland's most controversial instances of this was 'ZapponeGate' in 2021 when then-Foreign Affairs Minister Simon Coveney came under fire for deleting text messages related to the appointment of Katherine Zappone as a UN special envoy for freedom of expression.
This raised questions as the job had not been publicly advertised, and Coveney had not made then-Taoiseach Micheál Martin aware of his intention to give Zappone the high paying role.
It then emerged that Coveney deleted text message conversations with then-Tánaiste Leo Varadkar and Zappone relating to the role. Initially, Coveney blamed lack of phone storage for the missing texts before later saying he deleted the messages for data security reasons. Coveney told reporters at the time:
I've been hacked and I'm Minister for Foreign Affairs and Defence, so I think it is prudent that I clear my phone quite regularly.
After Martin said that Coveney had violated Freedom of Information (FOI) law, Varadkar then intervened and said that he was in possession of text messages related to the affair, and published them. He apologised for not providing his messages in the first place, and said that the FOI officer responsible did not contact him.
Following this, a briefing on record retention was circulated to senior civil servants, which made it very clear that text messages relating to government business have always been a 'record', available to the public via FOI, including messages from personal devices.
The briefing further made clear that anyone who destroys a relevant record is guilty of an offence under the FOI Act 2014, with a maximum penalty of a €4,000 fine. In order to lawfully destroy Government records, departments need to get permission from the Director of the National Archives.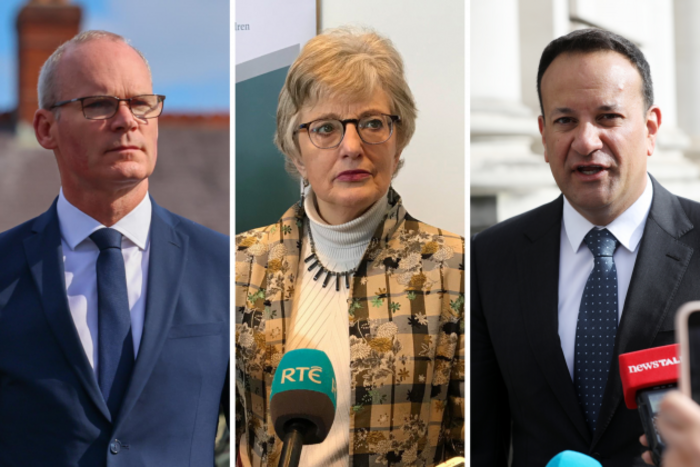 Source: RollingNews.ie
Differing policies across departments
Though officials and politicians are prohibited from destroying records related to Government business under the FOI Act and the National Archives Act, departments are operating under individual record retention policies at present.
That means that which Government texts and emails they are preserving, how long for, and through what system can differ greatly.
The Journal asked five government departments what their policies are on retaining minister's emails and texts, and how they go about this, how long they are storing this correspondence for, and whether they are deleting the mailboxes of ministers and officials when they leave office.
Two departments replied with some information.
The Department of Housing said it "is currently in the process of developing and implementing new records management policies, procedures and retention schedules, which will involve a cross-departmental consultation process".
No further information on this consultation process was provided from the Department, or from the Department of Public Expenditure and Reform (DPER), which is currently carrying out a review of FOI legislation that was initiated in 2021, and is not yet completed, after facing delays.
The Department of Children, Equality, Disability, Integration and Youth said that its record retention policy is compliant with regulations but did not give any detail.
A DPER spokesperson said:
It is a matter for each organisation to put in place their own record retention policies and practices based on their own particular circumstances.
After the Zappone controversy in 2021, Independent TD Carol Nolan put parliamentary questions to ministers asking whether they had deleted text messages or emails related to government or official communications. Their responses reveal some of these different practices.
In response a number, including Coveney, noted "the Taoiseach's clear instructions that any text messages in relation to Government business should not be deleted".
Then-Finance Minister Pascal Donohoe stated that he had "deleted texts when they relate to minor operational matters which have been completely dealt with". Minister for Housing Darragh O'Brien said that he does "not use text for Government business", instead redirecting any he receives to his email "so that a record is created".
Erasures across Europe
Deletion of emails and texts is not an issue unique to Ireland. A European investigative project, #MissingMails, of which The Journal and Noteworthy are part of, is examining this practice, and similar policies in place across European governments and institutions, which appear dubious at best, and could even be illegal.
In collaboration with Follow the Money (Netherlands), De Tijd and Apache (Belgium), Le Monde (France), Welt and Netzpolitik.org (Germany), DEO.dk (Denmark) and Context (Romania), we found that EU member states differ vastly in their approach to preserving ministerial communications and documents produced by officials.
This goes to the very top of EU institutions, with the European Commission – which is responsible for drawing up new European legislation – introducing a policy in 2015 whereby only emails registered with its archiving system would be preserved beyond the six month mark.
This is "motivated by both archive and IT management reasons", according to the Commission. The policy limits the amount of texts and emails from top EU officials that are accessible through document requests under FOI.
The consequence of this was strongly criticised recently by Dutch MEP Sophie in 't Veld who stated that "the Commission has been deleting documents on a massive scale, including minutes from closed meetings, reports and internal documents".
The Commission has also been shown to not retain text messages, stating they are "short-lived" and generally don't containing "important information".
On this, EU Ombudsman Emily O'Reilly found the Commission guilty of misadministration. This was after the body refused to release text messages sent by its president Ursula von der Leyen about a multi-billion euro vaccine deal.
"Public access to work-related text messages is a new area for the EU administration and one that needs to be tackled substantively and in good faith," O'Reilly said after the ruling, adding:
This inquiry is a wake-up call to all EU institutions.
The European Council – made up of the heads of state or government of all EU countries – is not much better. "No text or other instant message sent to or by a European Council President have been registered so far by the General Secretariat of the Council," according to a response to our collaborators Follow The Money.
This came to light after Follow The Money filed an unsuccessful request for a historic text reportedly sent by European Council President Donald Tusk in 2015 when Greek leaders threatened to exit the euro. This "single text message recused the talks – and possibly the euro", according to the Associated Press at the time.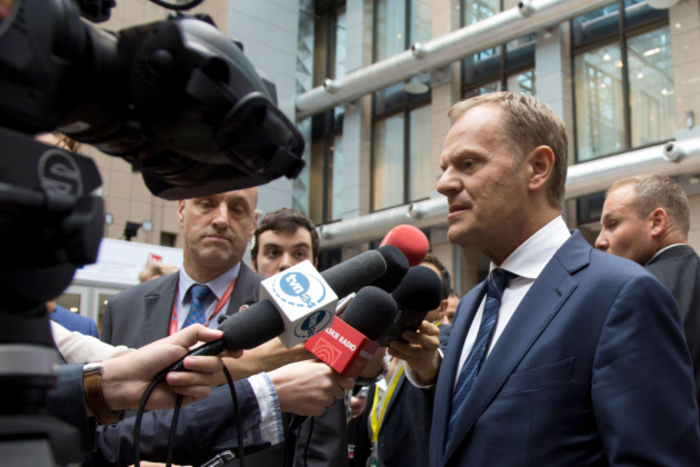 Source: Associated Press/Alamy Stock Photo
Storage scandals
Numerous other European countries have had their own 'ZapponeGate' controversies around deletion of texts.
In the Netherlands, a scandal dubbed 'NokiaGate' became a topic of national conversation last year when it was revealed that prime minister Mark Rutte had deleted texts routinely, which he said was due to a lack of storage on his Nokia phone.
In Germany, there is no known case of Angela Merkel's texts making it to the official files. That is despite the former chancellor being so fond of text messages that some joked SMS stood for 'Short Merkel Service'.
This issue is not confined to texts. The chancellery and several ministries in Germany delete entire mailboxes when employees leave office, including ministers and high ranking officials. This includes Merkel's mail account.
Emails relating to political scandals have also "disappeared", including correspondence between a state secretary and a private entrepreneur linked to the Wirecard scandal.
Such deletions may even be punishable by law, leading to a former member of German's national parliament, the Bundestag, threatening to press charges.
In France, it is also common practice for Government mail accounts to be deleted.
Our collaborators, Le Monde, requested emails between the French Ministry of Modernisation of the Public Service and the consultant Roland Berger – who became embroiled in controversy when it came to light that he had misled people on his father's Nazi past.
It turned out that the emails from the heads of the ministry where deleted when they left that department.
In other member states, there are concerns around the security of Government emails.
In the Belgian region of Flanders, ministers and members of their cabinets are allowed to take their mailboxes with them on a USB stick when they leave office, our collaborators at De Tijd discovered.
Previously the national government of Belgium had the same practice, but of late they have tightened up their approach to document security and preservation. Government officials there have been advised that they should be careful when it comes to deleting text messages that could have a "high historical value".
In Ireland, under the National Archives Act, the Freedom of Information Act (FOI) and several other pieces of legislation, departments have to make all communications and files related to official business available under FOI.
This includes relevant texts and mails sent on Minister's private devices and accounts. They are also prohibited from deleting these records without a sign off from the Director of the National Archives.
Though the National Archives issues lengthy regulatory advice to State departments on how long they should preserve different kinds of records, it is for guidance, and not mandatory.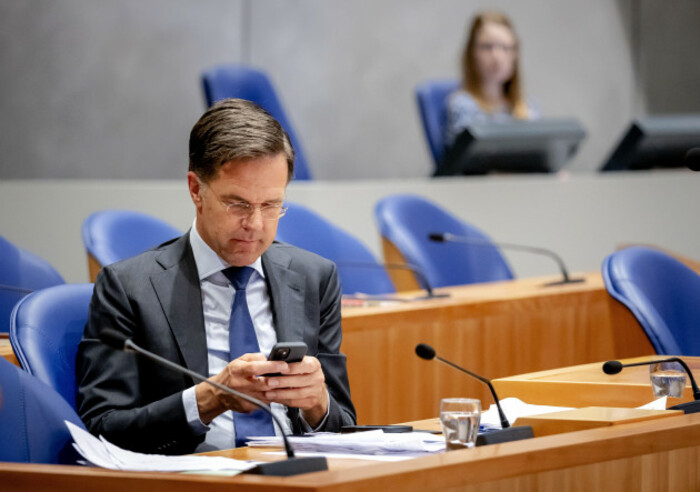 Source: ANP/Alamy Stock Photo
Controversy driving change
Elsewhere, scandal has also triggered policy changes.
Similarly to Ireland, after 'NokiaGate' there were no real repercussions for the Dutch prime minister over his handling of messages relating to Government business, but a reform was announced.
The Dutch government is developing a new policy for chat messages, including texts, WhatsApp and Signal. As part of this, ministers are required to save their texts.
Denmark also recently reformed its processes following several political scandals. Ministers are now required to regularly download texts for retention. Emails are also to be stored there for at least 25 years.
—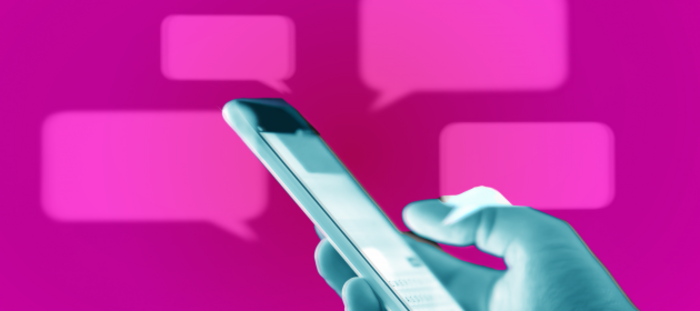 Reporter: Eimer McAuley of The Journal • Editor: Maria Delaney of Noteworthy
With thanks to research and reporting by #MissingMails journalists at Follow the Money (Netherlands), De Tijd and Apache (Belgium), Le Monde (France), Welt and Netzpolitik.org (Germany), DEO.dk (Denmark) and Context (Romania).
We are also involved in a pan-European research project investigating the European Recovery and Resilience Facility. You can find out more and help support the Irish contribution to this investigation HERE>>