ESB 'being given free pass' to divert water without ecological assessments
An Taisce expert says new legislation that impacts rivers and lakes used for hydroelectricity is 'categorically unlawful'.

A NEW LAW dealing with diversion and damming of water is raising alarm among ecologists.
The act was signed into law days before Christmas, despite concerns by the Office of Parliamentary Legal Advisers, including "real problems" in terms of compliance with the Water Framework Directive.
One of the main issues raised is in relation to licences to abstract water for hydropower, because the law does not require environmental impact assessments for them. 
This is essentially "giving the ESB a free pass to abstract water for hydroelectricity without having to undergo an ecological assessment", said Dr Elaine McGoff, Natural Environment Officer with An Taisce.
There are also no ecological considerations in the list of what the Environmental Protection Agency (EPA) needs to evaluate when granting a licence to ESB. The EPA can attach conditions to the licence, but only those that are "technically feasible and cost effective".
"In terms of the Habitats Directive and the Water Framework Directive, this is categorically unlawful," said McGoff.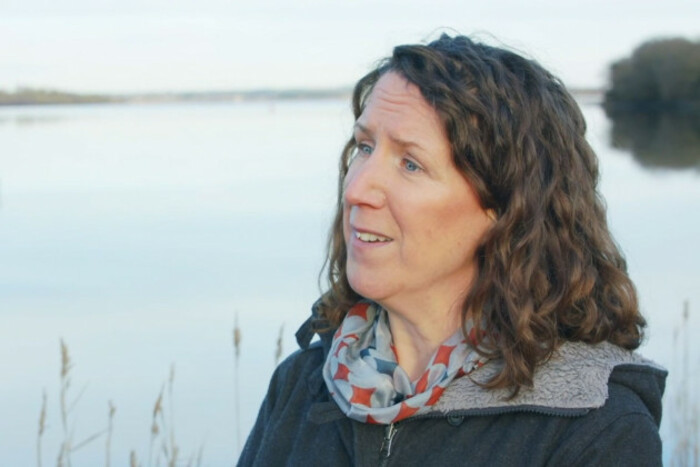 Source: Earth Horizon Productions
We put this to the semi-state company and a spokesperson said that "ESB understands that Regulations to enable applications for licences and environmental assessment by EPA are being drafted". 
"ESB will make applications for licences in accordance with the provisions of the new legislation and the Regulations when required to do so," they added. 
The Water Environment (Abstractions and Associated Impoundments) Bill 2022 was only given 45 minutes in the Dáil to consider amendments, passing through three stages of the lower house in one day. 
The Noteworthy team wants to examine whether lax abstraction rules are affecting our water supply. Support this investigation here.
We asked the EPA for the rationale for this, and they told Noteworthy that regulations "will be required in the coming months and will be a matter for the Department of Housing to progress".
The spokesperson added that "the EPA is currently assessing the detail of the Act and is making the necessary preparations to bring the new licensing regime into effect. We would therefore not be in a position to comment further at this time."
When asked why no EIA or screening was required for licences, the Department of Housing, Local Government and Heritage (DHLGH) did not respond in time for publication.
'Unsustainable' level of abstraction
Water abstraction is "the process of taking water from a natural resource such as a river, lake, spring or groundwater", according to the EPA. It is generally used for agriculture, industry or drinking water, as well as by ESB's hydroelectric stations which divert water and can dramatically alter the flow of rivers.
While the new bill was being sped through, a water supply project in its initial stages has been seeking to abstract water from the Lower Shannon at Parteen Basin, Co Tipperary.
Already, in the Shannon over the last month, between 90 and 280 cubic metres of water per second was diverted down a canal at Parteen Weir to supply the Ardnacrusha hydroelectric scheme. That is over 90% of the flow of the entire river.
Ardnacrusha supplies around 2% of ESB's installed capacity, providing electricity to about 46,000 homes. 
The level of water abstraction in the Lower Shannon is "unsustainable", said Dr Will O'Connor of Ecofact Environmental Consultants, adding that "the main issue" in this area "is water management".
The Shannon Fisheries Act 1935 sets out a minimum constant flow requirement for the original River Shannon of 10 cubic metres per second, equal to the driest summer flow – or drought level – before the hydro scheme.
An Taisce's McGoff said "10 cubic metres is tiny", and "impacts flow, dynamics, oxygen levels". Plus, "if agricultural waste is running off those areas, there would be much less water to dilute it, so it has really major ecological impacts".
We investigate impact of this and other barriers on the Shannon in part one our SHALL NOT PASS investigation which you can read here> 
According to a recent report commissioned by DHLGH, while "the minimum flow provision at Parteen Weir represents European and international best practice for hydropower schemes in general… the comparatively low and uniform compensation flow practice does not present current best practice".
The report was released to Noteworthy via an Access to Information on the Environment (AIE) request.
An ESB spokesperson told us "there is a huge flood alleviation benefit by having Ardnacrusha and Parteen there. Otherwise all the water would flow down the old river Shannon and in a much less controlled manner."
But not everyone agrees. O'Connor warned that "with climate change, we will have a one in 10,000 year flood, and the original River Shannon will need its full conveyance capacity. It won't have it and there will be catastrophic flooding."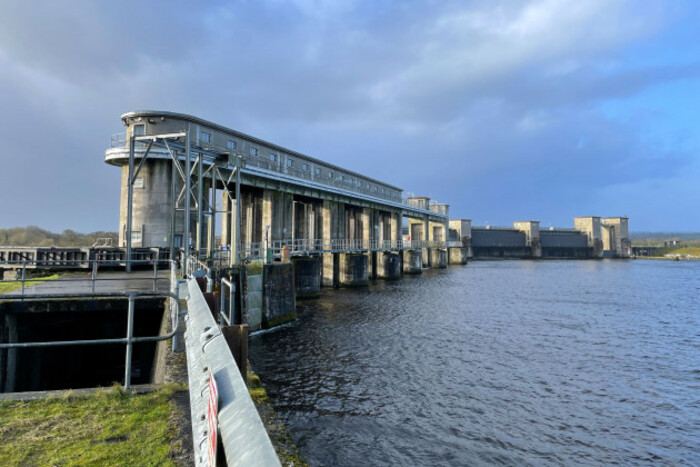 Source: Alice Chambers/Noteworthy
When ESB was asked how water abstraction at Parteen complies with the Water Framework Directive and Habitats Directive given concerns raised, a spokesperson said: "Consideration of the effects of the abstraction with respect to the listed Directives will form part of the assessments required" under the new act.
"This will be progressed by ESB in due course," they added.
'Extremely harmful to migratory fish'
Inland Fisheries Ireland (IFI) recently warned that "freshwater lakes, rivers and their aquatic communities are becoming increasingly vulnerable due to water abstractions and the impact of climate change".
At the same time, it encouraged future development planning applications to consider the impact of water abstractions, with changes to the flow of rivers or lakes "extremely harmful to migratory fish".
Fish species impacted include critically endangered eels as well as protected species such as salmon and sea trout "which are already stressed as a result of climate change".
Our investigation found that fish are dying, getting injured or becoming trapped by barriers along the River Shannon, with large numbers of deaths recorded at ESB hydroelectric stations and salmon hatcheries.  
McGoff noted that, as far back as 1925, the then minister for industry and commerce, Patrick Joseph McGilligan, said in the Dáil of the Shannon Scheme that, "in a case of conflict between fishery and electricity interests, then electricity is going to have the superiority."
"It's interesting that that mentality still seems to be ongoing even now with huge changes in environmental law," she said.
—

Part one finds that hydropower is killing, injuring and trapping fish by the tonne
Have a listen to The Explainer x Noteworthy podcast on our findings

— 
By Anthea Lacchia for Noteworthy
This investigation was proposed and funded by readers of Noteworthy, the crowdfunded investigative journalism platform from The Journal.
If you would like us to explore this issue further, we want to examine the impact of lax water abstraction rules. Support this work HERE>>