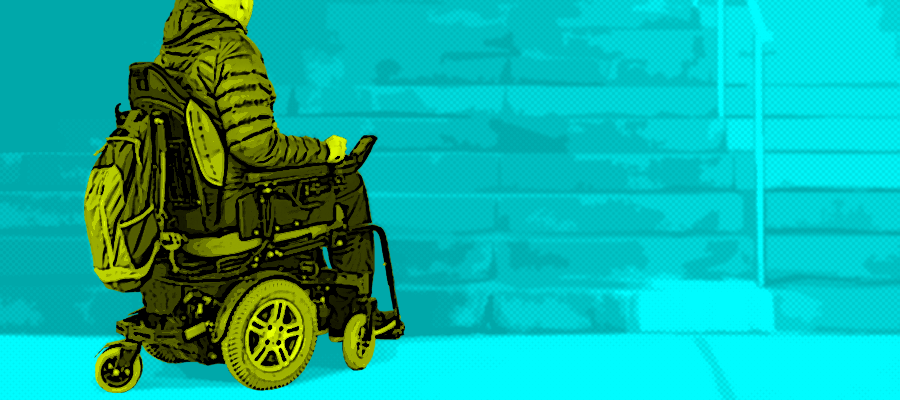 LIFT OUT: When is public transport going to be fully accessible to people with disabilities?
12 Backers raised €230 of €1200
It was reported recently that at several DART and commuter stations the lifts were out of service for more than 20 consecutive days. One Dublin station had a lift out of service for over 70 days in total over an almost two-year period. On one of the instances a lift was out of service for 26 consecutive days at this station.
On one day in November 2019, Access for All Ireland said there were 11 Dart stations with lifts out of order. In terms of accessibility, passengers are required to take a stairs or lift in many of these stations in order to cross the tracks to the other platform.
Last year, it was also found that Luas lifts were frequently out of order. The Dundrum stop was the worst offender with lifts being out of order for a combined time of 1,966 hours from 2016 to 2018.
Planning is also needed for passengers requiring accessibility ramps for train access. For intercity trains, the Irish Rail website states: "24 hours advance notice needs to be given to ensure staff can be deployed to assist you on or off your service". The DART recommends calling "a staffed station… four hours before travelling".
HELP US INVESTIGATE
We want to find out just how bad the problem of accessibility is across public transport in Ireland through freedom of information requests and by talking to those affected.
We want to investigate what is being done by Irish Rail, Luas and other public transport bodies to improve accessibility and whether these are adequate for passengers.
We want to find out whether the recommendations of an Oireachtas report on this issue have been implemented and if not, why not.
Have you any information that you think would help this investigation, contact us at [email protected]
If you want to know how your contribution is used, or anything else about how Noteworthy works, you can find out more here.
Other Proposals