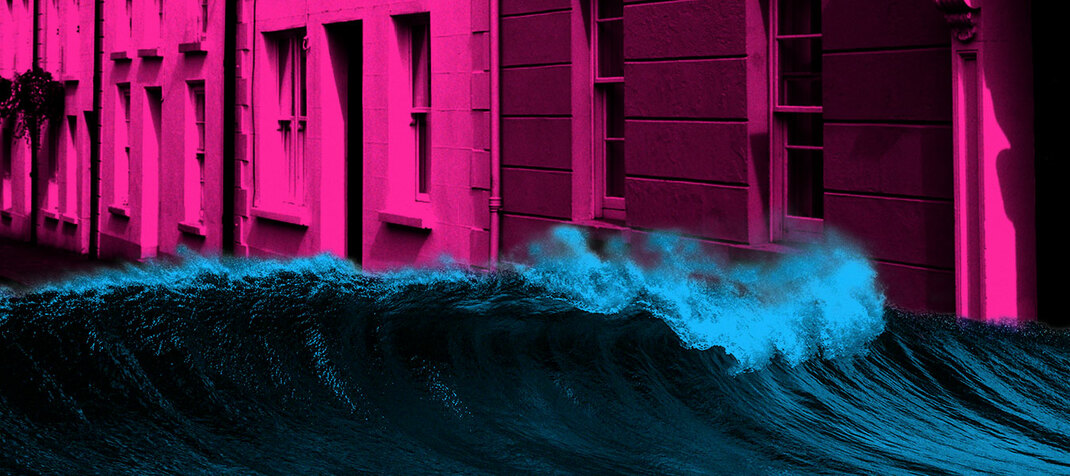 HIGH RISE: Are councils accounting for the impact of sea level rise in planning decisions?
9 Backers raised €550 of €3890
As climate change takes hold in Ireland, storms, sea-level rise and acidification will become more intense, with coastal flooding and erosion further impacting our coastline.
1.9 million people live within 5km of the coast, with around 40,000 living less than 100 metres from the sea, including in areas with repeated warnings of erosion risks.
Despite this reality, Ireland does not have a national coastal strategy, leaving local authorities responsible for granting planning permission for industrial and housing sites without guidelines.
In 2018, for example, a UCC report commissioned by local authorities warned that seven local authorities zoned land in at-risk areas for housing, commercial or industrial use, even where contemporary erosion had been identified as an issue.
HELP US INVESTIGATE
We want to analyse recent planning records to see where industrial sites, tourist accommodation and residential housing have been greenlighted in areas prone to coastal flooding and erosion.
We also want to examine if the State is providing enough resources to support local authorities to undertake coastal erosion audits and carry out subsequent protection works.
Finally, we will speak to people whose homes have already been impacted by rising sea levels and coastal erosion, and find out what authorities are doing to support them.
If you want to make a contribution to help this investigation happen, click the 'Fund This Proposal' button. Noteworthy investigations are sourced from and crowdfunded by the public.
You can contact us at [email protected] and find out how we work here.
9 Backers raised €550 of €3890
Other Proposals