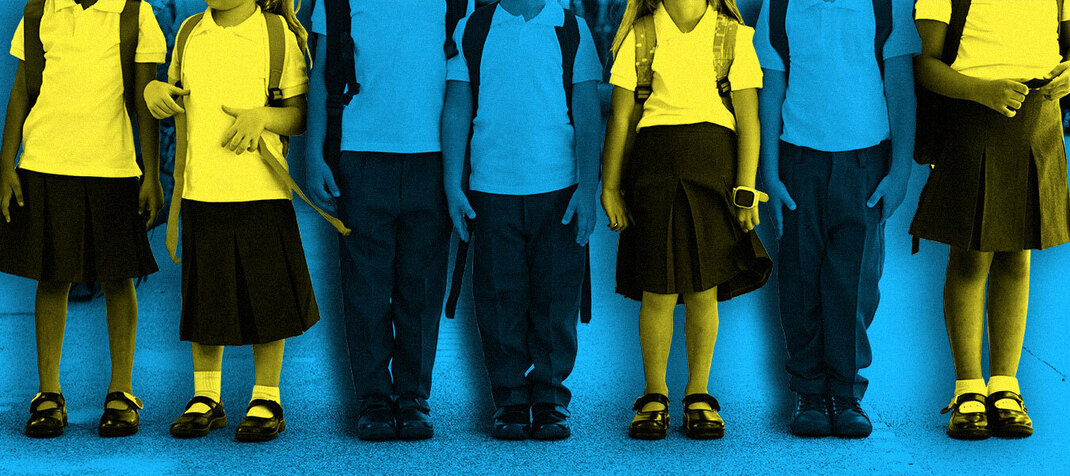 NOT UNIFORM: Why do schools still have gender-based dress codes?
6 Backers raised €80 of €1900
Most schools in Ireland enforce strict dress codes with uniforms, sometimes even specifying the colour of scarf to be worn and minimum length of skirt.
Though local campaigns have changed policies in some schools, many continue to enforce styles based on gender - in particular skirts or pinafores for girls and trousers for boys.
Discomfort for both genders has been highlighted; mandatory skirts have been one reason why so few teenage girls cycle to school and some uniforms do not include shorts as an option for boys in hot weather.
Many schools also have uniforms branded with crests that can only be purchased from specific shops, often leading to higher costs.
HELP US INVESTIGATE
We want to examine the prevalence of gender-based dress codes in schools around Ireland and how this is impacting students.
A Government circular in 2017 requested schools to adopt measures to reduce the cost of uniforms, including the use of "iron on" or "sew on" crests. We will investigate the implementation of this and if there are any plans to standardise dress code policies at a national level.
If you want to make a contribution to help this investigation happen, click the 'Fund This Proposal' button. Noteworthy investigations are sourced from and crowdfunded by the public.
You can contact us at [email protected] and find out how we work here.
6 Backers raised €80 of €1900
Other Proposals