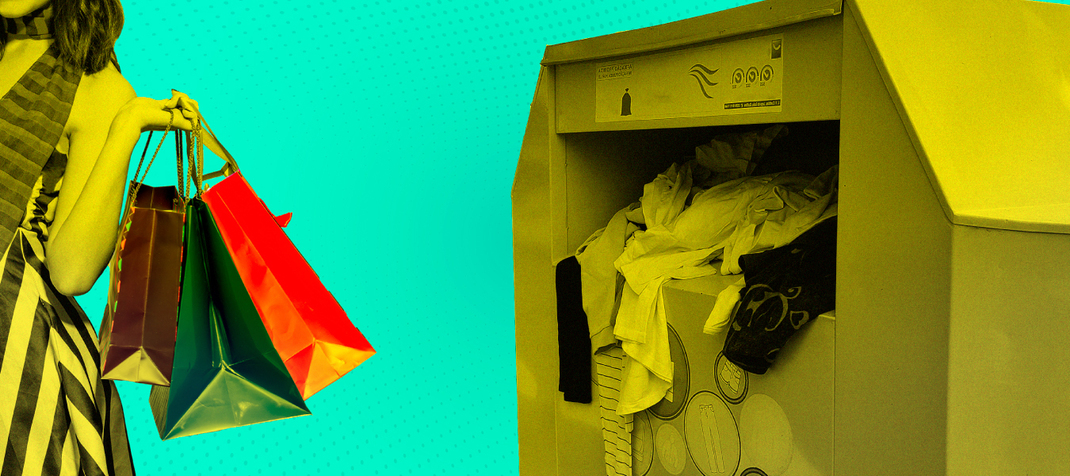 FAST FASHION: Are we doing enough to tackle fashion's throwaway culture in Ireland?
12 Backers raised €280 of €3140
Lower prices and greater availability of clothes has led to the low-use throwaway culture dubbed fast fashion.
The labour and environmental consequences of this industry have surfaced over the past few decades, yet every year the average Irish citizen consumes 53kg of textiles and generates 35kg of waste. With t-shirts normally weighing under 300g, that's almost 180 t-shirts worth of material bought and 120 thrown away.
These discarded clothes often end up in incinerators or landfill; it is estimated that less than 1% worldwide are recycled into new textiles. In Irish households, textiles make up 10% of our general waste and 3% of our recycling bin.
Much of the clothes for sale on fast fashion sites are made from entirely new plastics. Research from the UK in June 2021 found that nearly half of women's clothes sold by Boohoo, Prettylittlething, Missguided and Asos were made of polyester, acrylic, nylon and elastane.
A number of key actions were promised in the Government's Waste Action Plan to deal with textile waste, including the banning of textiles from the general waste bin, landfill and incineration. Other actions include the establishment of a textile industry action group and promotion of eco-design.
Most of the human and environmental impacts of mass-produced fashion occur in regions of the world other than our own. The textile industry continues to offer the lowest wages. In spite of world attention on working conditions after the killing of 1,134 people in the collapse of Rana Plaza in Bangladesh, many labour issues continue to surface.
HELP US INVESTIGATE
We want to delve into the role of Irish companies and companies that sell extensively within the Irish market in the fast fashion industry.
Minister of State Ossian Smyth stated that practices like fast fashion "will be difficult to change" because "they are cultural". The Government has written a Waste Action Plan but we want to find out if they are actually tackling fast fashion through policies as well as both environmental and economic measures.
In recent years, there has been a movement towards eco-conscious fashion. We want to investigate the habits of Irish consumers by talking to economic and fashion experts to find out if there is a real change or are we being influenced by social media to buy more?
If you want to make a contribution to help this investigation happen, click the 'Fund This Proposal' button. Noteworthy investigations are sourced from and crowdfunded by the public.
You can contact us at [email protected] and find out how we work here.
12 Backers raised €280 of €3140
Other Proposals