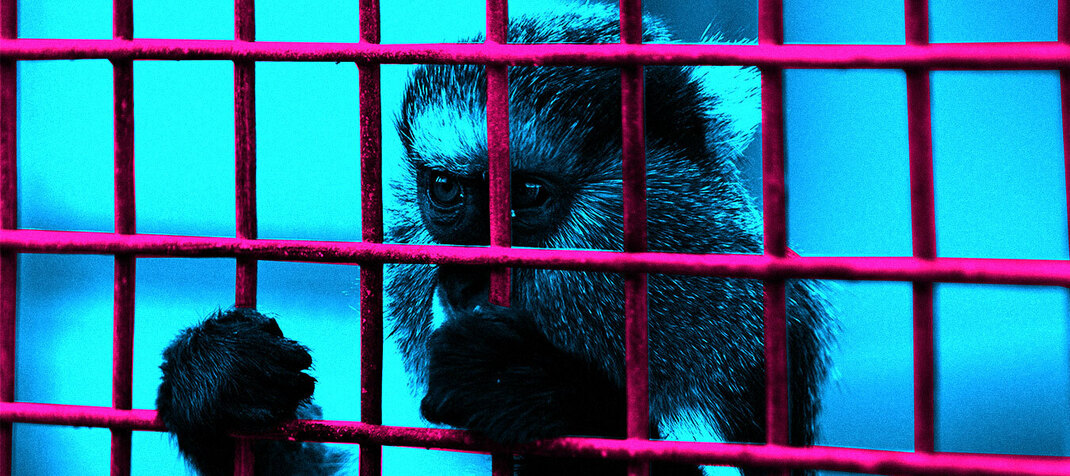 BORN TO BE WILD: Who is profiting from the unregulated exotic animal trade?
6 Backers raised €115 of €2400
In Ireland, you need a licence to own a dog or television but not to own an exotic animal such as a tiger or python. This lack of regulation has allowed this trade to flourish unabated, with potential serious impacts on the health and welfare of the animals sold.
Irish studies have found cases of lemurs chained up in sheds and monkeys sold openly on Facebook, while poisonous snakes consistently escape from homes.
Whether wild-caught or captive-bred, species have specific needs most hobbyists cannot manage, leading to their release into parks and ponds - a key cause of high death rates for exotic pets.
The issue has escalated to the extent that a national sanctuary was set up to provide the growing number of unwanted and neglected exotic animals with permanent accommodation and care.
The exotic pet trade can also harm humans through transmission of zoonotic diseases such as monkeypox, as well as the potential introduction of invasive species when exotic pets are dumped.
HELP US INVESTIGATE
We want to investigate the extent of the illegal and unregulated exotic animal trade in Ireland, who is profiting from it and what authorities are doing to crack down on the problem.
We also want to speak to zoologists, legal experts and animal welfare professionals about changes to the law needed to protect the animals and control this trade.
If you want to make a contribution to help this investigation happen, click the 'Fund This Proposal' button. Noteworthy investigations are sourced from and crowdfunded by the public.
You can contact us at [email protected] and find out how we work here.
6 Backers raised €115 of €2400
Other Proposals