Journalist from investigative platform Noteworthy awarded Press Council fellowship
This will enable reporter Alice Chambers to attend the world's largest gathering of investigative journalists.
THE PRESS COUNCIL'S inaugural conference fellowship for an early-career journalist has been awarded to reporter Alice Chambers of Noteworthy.
She will attend the Global Investigative Journalism Conference in Sweden next month. This is one of the largest investigative journalism conferences in the world. 
Chambers has worked for Noteworthy, the crowdfunded community-led investigative platform from The Journal, since last year.
Her most recent investigation into the Garda Síochana Ombudsman Commission (GSOC) revealed that allegations of garda misconduct rarely result in sanctions.
"I am excited to learn from some of the inspirational and highly experienced journalists who'll be speaking or on panels," she said. "I am particularly keen to discuss using artificial intelligence for investigative reporting. I think it can be a big asset if we can learn to use it well."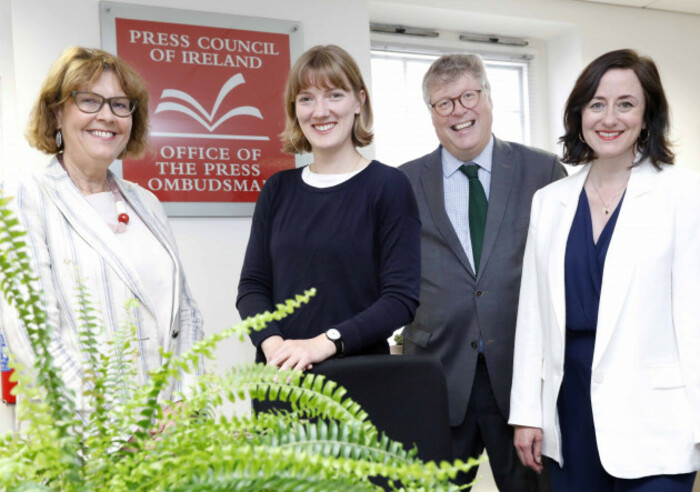 Source: Mark Stedman
The judging panel, which consisted of Press Ombudsman Susan McKay, documentary maker Trevor Birney and data journalist Rachel Lavin, selected Chambers unanimously.
"We had a shortlist of four excellent candidates, but Ms Chambers' application was outstanding," McKay said. "As well as the innovative work she is doing at Noteworthy, we felt she showed a real passion for journalism, and had clearly thought through how she could benefit from participating in the conference."
Press Council Chair, Rory Montgomery, said that at a time when serious investigative journalism was more important than ever, "we are delighted to support a highly impressive young reporter in partnership with a network that brings together journalists from all over the world".
The award was created in partnership with the Global Investigative Journalism Network which organises the conference. It is taking place in Gothenburg, Sweden. Over 2,000 participants from more than 100 countries will gather over four days for 150 panels and workshops.
Investigative journalism is costly and time consuming. To address this, Noteworthy was founded by Journal Media as a new model of community-led journalism.
Since 2019, our team has completed over 70 investigations, proposed and funded by our supporters. Many are impactful beyond the news cycle, with our findings frequently cited by politicians in Leinster House.
Find out more about the work of Noteworthy and how to support us here >>