'Always a battle': Clare Island locals fight to improve 'dangerous' pier
Inaction to improve conditions cutting at the heart of islanders' connection to the mainland.
"THE DAY YOU lose fear going into that pier is the day you're going to have a problem."
Roonagh – the primary mainland pier servicing Clare Island off the coast of Co Mayo – is not for the faint of heart, according to Clare Island Ferry skipper and island native Alan O'Grady.
Conditions at the pier on the mainland just outside of Louisburg can be treacherous, particularly during the winter, making it hazardous to land and berth, with many sailings postponed due to the conditions. 
"A lot of skippers will walk away when you try and get them to come and work in these piers. They walk away because it's too much of a threat to them. If an accident ever happens, it's on their call."
Clare Island natives such as O'Grady have been highlighting their concerns for a long time, outlining the upgrades and repairs needed to local and national authorities.
However, much like other issues examined in our ISLAND NATION investigation, islanders' concerns are largely going unmet.
This series by Noteworthy has also examined housing, fisheries and healthcare issues on islands that have gone unanswered by authorities for years. Read the full five-part series here.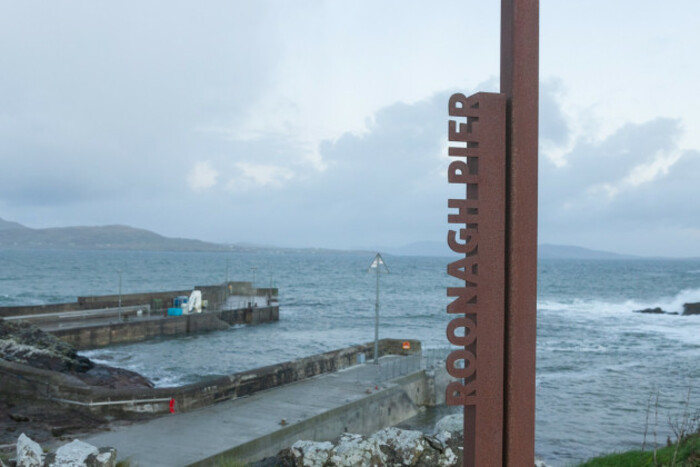 Source: Niall Sargent/Noteworthy
Roadways of the islands
The ferry routes to and from our offshore islands are a vital lifeline for islanders and are essentially the equivalent of national roads on the mainland. Yet, historically services were lacking, with a low number of daily runs to the mainland and crumbling pier infrastructure. 
It certainly was one of the key items that deputy Éamon Ó Cuív wanted to tackle when he was appointed as the minister responsible for the islands in the early 2000s. 
"If you want to live on an island, the first thing that hits you every morning is how to get in and out of this place," Ó Cuív told Noteworthy. "So the problem the islands face is mainly related to ferry services, cargo services and piers." And Ó Cuív "acted on all three".
A significant portion of the €100 million either spent or rubber stamped for capital works during his time in office was towards pier infrastructure projects. 
On top of this, his Department "systematically started putting in frequent good quality ferry services" for passengers and cargo, Ó Cuív told Noteworthy, and contracted ferry services were set-up for non-Gaeltacht islands such as Clare Island for the first time.
"Now suddenly, people can move in and out, so living on an island isn't living in isolation from the bigger world out there," he said. "It had a revolutionary effect."
Source: Niall Sargent/Noteworthy
Progress slowed down
Ciara Cullen certainly noticed the difference. Moving to the island full-time in the early 2000s after stints living there since the 1980s, Cullen runs a small farm on Clare Island, raising horses and milking sheep, alongside growing fruit and vegetables used in the farm's own summer cafe.
When she first came to the island, there was one boat a day, four times a week from Roonagh. Services gradually improved over the years and since July 2021, there are now four passenger ferry trips a day after islanders "lobbied the department very hard".
While from that point of view, "there is a lot that's really improved", Cullen said that the conditions at Roonagh faced by Alan O'Grady and other skippers are still badly impacting island connectivity. 
"Sometimes it's incredibly dangerous," she said, praising the skills of the boatmen in landing at the pier, especially during choppy winter conditions. However, it is not always possible to berth, with skippers often forced to divert to Achill Sound on the other side of Clew Bay. 
Despite having the utmost confidence in his crew, "safety is the most important thing" for O'Grady and he has often had to cancel sailings or divert to Achill.
"We can't chance people's lives," he said, though these diversions really impact passengers. "It's not a case of just jumping in the car and driving down the road. And it makes life very very tough for people here."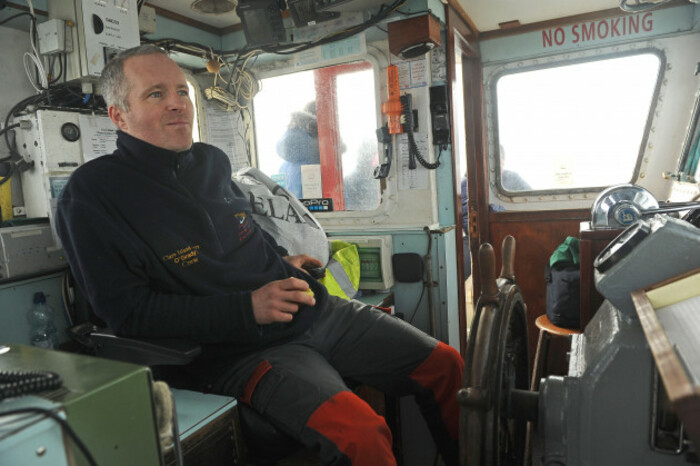 'Huge impact on everybody'
"Everyone's heart sinks when the boat goes to Achill," said Cullen, adding significant journey times for locals, most of whom have their cars parked at Roonagh. All connections are also historically set up for that side of the bay, including links to the secondary school and Gaelic club in Louisburg.
Cullen retained text messages on her phone outlining all the days when the boat had to be diverted to Achill last winter. "I think February last year was almost like four days or five days out of the week," she said, fearing that this will be a year-round experience as climate change takes hold.
This has a "huge impact on everybody", she said. "I do think it has probably been the major stumbling block to a lot of development on the island."
O'Grady would agree as the cargo schedule is set up with Roonagh in mind too. "It's not just a case of saying 'oh, well go down to Achill'," when the likes of building materials need to get to the island. 
When Noteworthy visited the island in November, for example, O'Grady had 150 tonnes of gravel waiting at Roonagh to get to the island for a building job, leaving the project "at a standstill". 
"I could have been pulling it into the island if we had the facilities. I'd have been at that all day if we had proper slipways. It delays everything for the people building the house.
"Our biggest problem is Roonagh. That's our main pier and it's an absolute disgrace."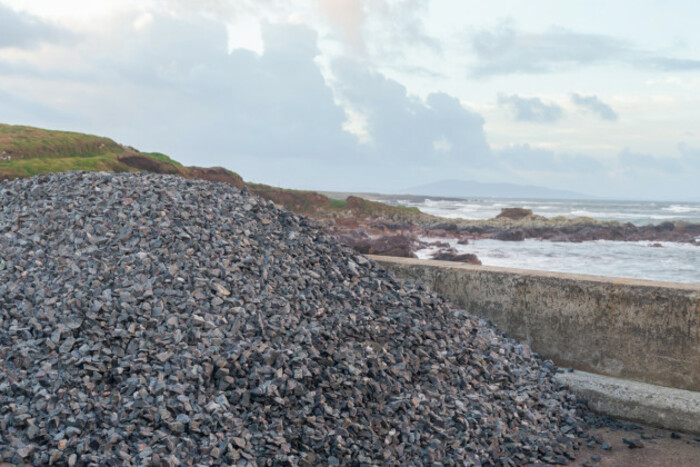 Source: Niall Sargent/Noteworthy
Progress – but slowly
Issues with the pier are now reaching the highest levels of power. In June 2021, the Minister for responsibility for the islands, Heather Humphreys, recognised that "there is no doubt that it needs work", setting aside €139,000 for refurbishment work to resurface the pier and build a concrete wall.
Large-scale redevelopment, she said, is a matter for the local authority, however, with the Department confirming to our team that it has allocated €45,000 to Mayo County Council to prepare a strategic development plan for the pier. 
The Department held a meeting with the Council in December 2022 to discuss the matter, it said, and "understands that Mayo County Council held consultation meetings with the islands communities in summer 2022 and is currently drafting the plan".
Mayo County Council did not respond to several requests for comment. The Council is also in the process of creating a plan to upgrade the harbour facilities on Clare Island itself, another bugbear for O'Grady and other vessel owners. 
A naval engineer recently visited the island as part of work to develop options to upgrade the pier. For O'Grady and other vessel owners we spoke with, the solutions have been clear for a long-time – the pier needs to be extended, shelter provided for all weather conditions and a breakwater installed to protect against tides, currents and waves.
At the moment, if there is a swell forecast, all the heavy boats have to clear out of the bay for the night "which in this day and age is pretty grim", said O'Grady.
This means a long evening ahead for O'Grady, with a minimum 40-minute journey to Achill to tie up, and then another journey back home, before returning again the following day to collect the boat and start all over again. 
Despite the promises of change coming, O'Grady and other Clare Island residents who spoke with us see little positive news on the horizon. "It's always going to be a battle for us," he said. 
"We've tried our damnedest with the Department and the Council. We're left many years later sitting on the bench and nothing has been done."
—

INVESTIGATING ISLAND DEPOPULATION - FULL SERIES OUT NOW
Have a listen to The Explainer x Noteworthy podcast on our findings 

—
By Niall Sargent of Noteworthy
This article was developed with the support of Journalismfund.eu as part of a cross-border project with Jamie Mann for The Ferret in Scotland and Giacomo Zandonini for IrpiMedia in Italy.
Please support our work by submitting an idea, helping to fund a project or setting up a monthly contribution to our investigative fund HERE>>