'God power': Concern over State examining parental fitness as part of IVF scheme
Advocates say that a 'very subjective' assessment could lead to discrimination.

SUPPORT FOR PEOPLE who require IVF was finally announced this week. But instead of feeling relief, many fear they will not be able to avail of the publicly-funded scheme.
From September, one publicly funded IVF cycle as well as other specific assisted human reproduction (AHR) treatments will be available to couples that meet certain criteria.
Some of these criteria, including limits on maximum age and BMI as well as number of existing children, have already received much criticism.
One of the eight criteria – and a potential blockade to couples – involves an assessment of intended parents to determine the welfare of any potential child.
Given our shared history of State inference and mistrust in women, an assessment that potentially examines parental fitness is a clear red flag for advocates who spoke to Noteworthy.
The Department of Health criteria states:
To ensure the welfare of any children resulting from AHR treatment, an assessment will be carried out, based primarily upon a self-declaration form.
Though details are as yet unclear, this will likely mean that people will be asked for personal information, including detail on disabilities and health conditions. Depending on the assessment, treatment could be refused.
Essentially, the State will have the discretion to decide who it deems fit to be parents, and by extension, who it deems not to be.
"That's God power and I'm not religious," mother and baby home survivor Terri Harrison told Noteworthy.
"That's exactly what they did to us. They deemed us unfit."
Harrison was coerced to give her son Niall up for adoption and has not been able to find him in the 50 years since.
She is very concerned that those responsible for assessing potential parents would be subject to societal bias, in a similar vein to how religious organisations told mothers that they "were in need of rehabilitation", not too long ago in Ireland.
Noteworthy is the crowdfunded community-led investigative platform from The Journal. This article was funded entirely by our investigative fund. Please support our work here>>
Noteworthy asked the Department of Health for a copy of the self-declaration form but was told that "it was under review as part of the ongoing refinement of the Health (Assisted Human Reproduction) Bill 2022".
Government has promised that this piece of legislation will be over the line by the end of the year. Once enacted, this form will be required for all assisted reproductive treatments at fertility clinics, not just for publicly-funded treatments.
'Welfare concerns' include illness
It is understood that the Irish Government looked across the water, in particular to Scotland, for guidance on its criteria. But how does the UK address the "welfare of the child"?
This provision in UK law caused much debate and was revised over the years, but its current iteration is similar to what Ireland is introducing.
When the UK law was last updated back in 2008, many supported this provision. But some academics argued that its retention "means that clinicians are gatekeepers" and "they, rather than women, still have the final say as to who has access to treatment".
The UK's 'Welfare of the child' form offers insight on what may be facing Irish couples.
Questions around previous convictions relating to harming children as well as serious violence within the family environment – areas which few would question – are near the top.
But the rest relate to medical conditions. Do you have any mental or physical conditions? To your knowledge, is your child at increased risk of any transmissible or inherited disorders? Drug or alcohol problems are also queried.
And these were the "welfare concerns" that all clinics reported, from research conducted on this aspect of the law in the UK. Just a small number of clinics actually reported cases of violence or convictions.
Mental illness (including depression), transmissible or inherited illness, drugs or alcohol and physical illness or disability were all listed as typical reasons that cases "would trigger further investigation".
The researchers did state that a very small number of treatment refusals result from these assessments. Most fertility clinics in the UK were found to be refusing one or two people per year.
'Very, very subjective'
Selina Bonnie of Independent Living Movement Ireland (ILMI) is "very concerned" about this particular criteria.
She advocates for reproductive justice for disabled people. Key to this is the ability to make decisions and have choices respected, around becoming a parent or not.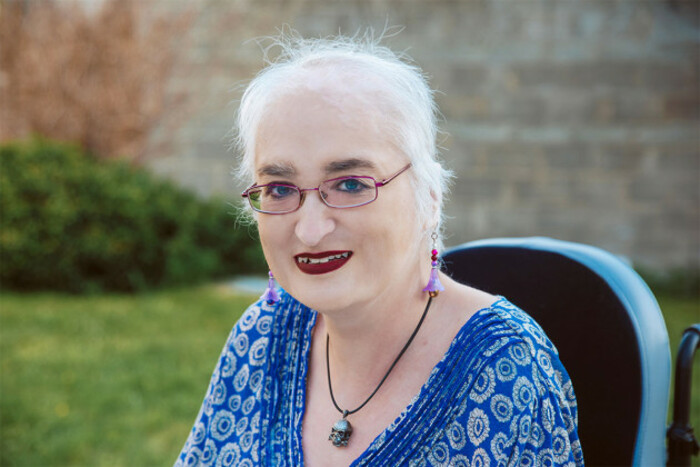 Source: Nelli Schmidt
Inappropriate treatment of disabled people by medical practitioners has been raised by people interviewed by Noteworthy on a number of occasions.
During our investigation into the fertility sector some people said that consultants had questioned whether they should have children, purely based on the fact they were disabled or had a health condition.
Bonnie herself, a wheelchair user, spoke about her devastation after a consultant made such remarks when she and her husband were trying to become parents. She subsequently became pregnant by IVF and gave birth to her daughter, now a teenager.
"When you talk about the welfare of the child, it is very, very subjective," she explained. A lot of people have "a very negative outlook to being a disabled person".
Such subjectivity was captured by UK research, a few years after the law there was updated to be "non-discriminatory" towards sexuality and marital status.
It found that "single women still appeared to be regarded by some as potentially problematic patients and parents". This was mainly "on the grounds of their motivations and ability to cope with parenthood".
Penalising those 'who need help'
Noteworthy asked the Department of Health in what circumstances would publicly-funded IVF be withheld and who would be making this decision.
A spokesperson said that "standard good medical practice" involved assessing "not just medical and surgical history, but also social history".
"Obstetrics and reproductive medicine differ from other medical specialties because consideration must be given to the health and well-being, not just of the intending parent(s) but also the needs of any child to be born."
Care is provided based on principles of inclusivity and non-discrimination towards any group.
But the spokesperson added:
"If, however, a staff member is concerned that there may be a potential significant risk of harm or neglect to a child who might be born because of treatment, the case is managed, as such cases are managed in every specialty, via involvement of the [Fertility] Hub-affiliated hospital's social care and inclusivity teams."
This particular eligibility criteria is set to be enshrined in section 16 of the upcoming law, unlike most others announced this week – such as age and BMI – which are at the discretion of the Minister. 
Serious concerns on the law's implementation were voiced by ILMI alongside LGBT Ireland, Equality for Children, Irish Gay Dads, the National Infertility Support and Information Group, in a submission last year.
"We strongly propose that this section should be removed."
[It] presumes a risk of harm that must be offset by the assessment of a person who does not have any relevant qualifications to carry out such an assessment.
These concerns were "on behalf of disabled people or people with illnesses" who  undertook adoption assessments and were "refused on the basis of ableist prejudices".
The "extensive" retention period (30 years) of the assessment form and lack of appeal mechanism were among other issues raised.
The group of organisations also emphasised that they had "no issue with intending parents being subject to criminal background checks for certain serious criminal offences involving harm against children or checks as to any previous involvement of the Child and Family Agency".
In submissions on the previous iteration of this Bill, responsibilities of clinicians to assess concerns around the welfare of the potential child were highlighted as "too onerous" by some healthcare workers but this provision was welcomed by others.
Its potential to "discriminate against certain categories of prospective parents" and infringe "fundamental rights" were also highlighted by law experts.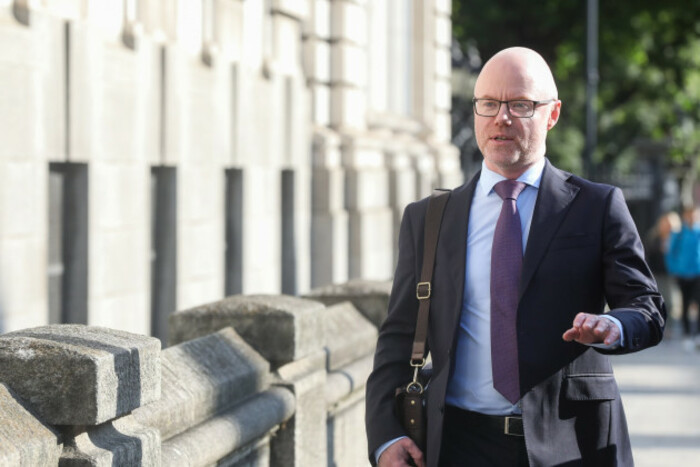 Source: Leah Farrell via RollingNews.ie
Criteria for the publicly-funded scheme excluding those with "voluntary sterilisation" was also of concern to ILMI's Bonnie, who referenced the history of sterilisation of disabled people, without their knowledge or consent.
In addition, she said that excluding those who require donor eggs or sperm will negatively impact the LGBT community and its disabled members.
None of ILMI's concerns are new. Bonnie said that they were raised well in advance of the eligibility criteria being confirmed.
In terms of assessing the welfare of potential children, she said that it was important that people with lived experience, including disabled people, would be part of any assessment process. She also requested the release of the self-declaration form and any related procedures to enable proper scrutiny.
"Those of us who have the trauma of infertility or sub-fertility, we're the ones who really have to prove ourselves." These questions are not put to people who get pregnant, she added.
"It seems to be penalising people unfairly because we need help."

By Maria Delaney of Noteworthy
Noteworthy is the crowdfunded investigative journalism platform from The Journal. Our Funding Fertility investigation – since cited in the Dáil – revealed how the private fertility sector is making millions as patients are left in debt.
This article was funded in its entirety by Noteworthy's investigative fund. We can't do this work without your support. Please consider contributing here>>