Selling Our Genes: Government needs to keep 'our national identity' in public ownership
Ireland still has a chance to take control of genomics research – if it follows this advice.

A PUBLIC GENOME project is needed in Ireland to keep our DNA in public ownership, according to experts. This project would gather DNA sequences of the Irish population and make them available to researchers with a valid request at no charge.
"We are the custodians of our own national heritage, our national identity," argued Professor Orla Hardiman, consultant neurologist at Beaumont Hospital. "The problem here is that once this goes into a for-profit, commercial entity, the business model is exclusivity", she added, as it was up to the company to give access to the data, which was against their commercial interests.
A fully-public or private-public partnership model to create such genome projects have been in place for a number of years in countries around the world. Examples include the 100,000 Genomes Project in the UK, the 1+ Million Genomes initiative in the EU and the All of Us Research Program in the US.
Professor John Greally, director of the Center for Epigenomics at Albert Einstein College of Medicine in New York City, uses Finland, a country with a similar population to Ireland, as an example of what could work in Ireland. There, the Government is investing about €80 million to sequence roughly 10% of Finnish citizens. They also engaged their government-funded innovation organisation Business Finland, and have attracted nine pharmaceutical companies to invest in Finland.
It's an exemplary public-private partnership that focuses on benefitting the people of Finland, who, like the Irish, are a population that have a distinctive genetic profile. By setting up a clear legal foundation with their national Biobank Act in 2013, there is no ambiguity about what is permissible when doing genomic research.
The world-leading genetics expert said that the top priority "would be an Irish equivalent of the Finnish Biobank Act, which ensures GDPR compliance for your genetic information while facilitating responsible genomics research".
Absence of a public project
In Ireland, despite campaigning from researchers for a public project, the Ireland Strategic Investment Fund (ISIF), which is managed by the National Treasury Management Agency (NTMA), invested in Genuity Science – GMI at the time – initially in 2016 and it made a further investment in 2018. This investment amounts to €66 million, according to an ISIF spokesperson.
The overwhelming consensus amongst people that the investigation team spoke to as part of our SELLING OUR GENES investigation, in collaboration with the Business Post, was that a public genome project and strategy was needed in Ireland.
UCD, who signed a major agreement with Genuity Science last year said in a statement to Noteworthy that it "believes that genomics research has extraordinary potential to deliver advances in health and patient outcomes", and have "repeatedly made the case for a national genomics strategy and a public genome project in Ireland". It continued:
In the absence of such a project, we work with academic and industry partners to advance our capacity to harness the benefits of genomics in our research.
Róisín Shortall, joint leader of the Social Democrats, is calling for Ireland to follow "international best practice by introducing a public genomics programme, with the State playing the leading role". She told the investigation team that "anything less is reckless".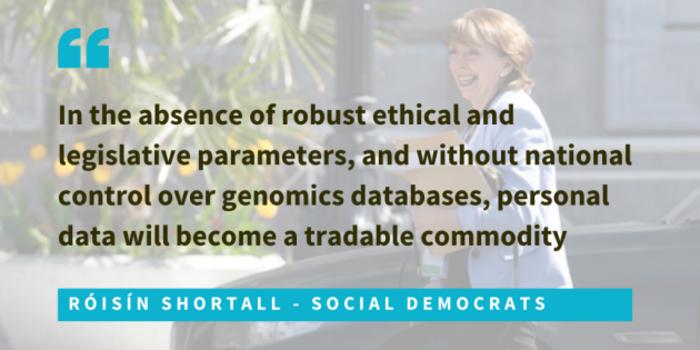 Source: (Photo) Sam Boal via Rollingnews.ie
Efforts to promote such a project were going on for a number of years prior to the arrival of Genuity Science but, according to professor Cathal Seoighe, director of the Science Foundation Ireland (SFI) Centre for Research Training in Genomics Data Science, it "did not receive sufficient support" and "there appeared to be insufficient political will to make it happen".
Genuity Science Ireland also thinks there should be a public genome project, according to a spokesperson, who added that the company "does not wish nor proclaim to be the national genomics project". 
Ireland falling behind 
Earlier this year Seoighe, who is based in NUI Galway, and a group of high profile genetics researchers from around Ireland sent the Department of Health a letter in which they said that Ireland has fallen behind compared to many countries around the world.
They made a number of recommendations including the development of a national policy to establish clinical genomic services, the establishment of an independent National Genomics Advisory Committee, investment in infrastructure for clinical genomics and implementation of a nationwide public engagement programme for genomics.
When the Department of Health was asked for an update on the progress of these recommendations, a spokesperson said:
Officials are actively examining initiatives and approaches taken in other countries with a view to developing a national genomic policy framework in order to provide a consistent national and strategic view for integrating genomics into our healthcare system.
Another group that is involved in this campaign is Health Research Charities Ireland (HRCI), a group of charities that include the Alzheimer Society of Ireland and MS Ireland who have received funding from or have links to Genuity Science.
The group released a position paper last year which recommended that the Government "develop a national genomics strategy and invest in a public Irish genome project".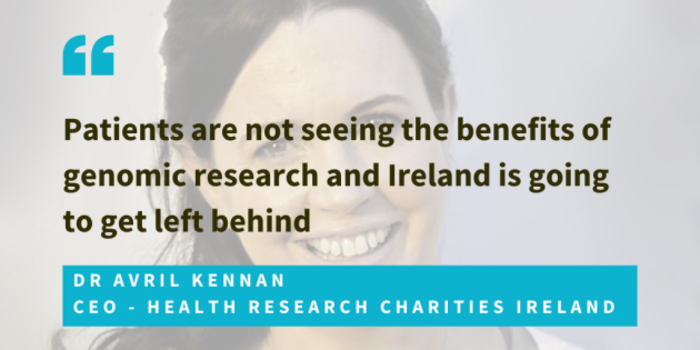 Dr Avril Kennan, HRCI chief executive, said that a public genome project would hopefully be broader and target disease areas not of commercial interest. "The big thing would be the availability of the data to all scientists who make a worthy case for why they should access that data, with the privacy concerns managed of course."
We feel that there's a lack of focus and that genomic medicine in Ireland is really fragmented. There will be a role for private companies in that as well, but at the moment, the public investment is missing.
Genomics programme 'planned'
Last July, in a response to a parliamentary question by Róisín Shortall, the HSE said that "the National Genetics and Genomic Medicine Network (NGGMN) is being established within the HSE". This is on foot of recommendations in a 2016 report by professor Owen Smith in UCD and funding the HSE received in 2018, a spokesperson from the Department of Health told Noteworthy.
The parliamentary response said: "The director of the NGGMN will provide clinical leadership and expertise to the network and will have a significant role in the design of the network, its operating model, guidelines and future development plans."
The recruitment of the director of this network had paused due to Covid-19 and is now being progressed by UCD, according to the HSE. It will be a joint academic appointment with UCD and TCD.
The Department of Health spokesperson said that "the aim of this Network, once established, is that it would build effective governance arrangements that recognise the interdependence between corporate, financial and clinical governance across the service and integrate them to deliver high quality, safe and reliable healthcare".
They also said that "a HSE genetics and genomics programme is planned that will ensure the sustainable development of clinical and laboratory genetics and genomics services in Ireland".
A spokesperson from the Department of Further and Higher Education, Research, Innovation and Science said that "Science Foundation Ireland (SFI) supports the introduction of a national strategy in this area, and the engagement with the public in communicating the potential health benefits [of] research in this area". 
***
Read our main investigation on how Government inaction is allowing the private sector to take control of our DNA >>
Our Business Post colleagues on the investigation team also published an article today which delves more deeply into issues with Genuity Science which you can read now.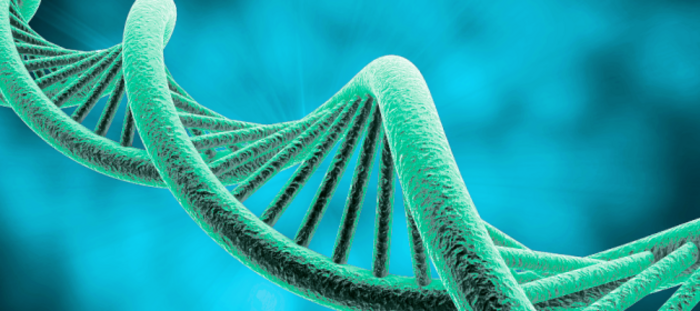 This investigation was carried out by Maria Delaney of Noteworthy in collaboration with Killian Woods and Barry Whyte of the Business Post. The Noteworthy costs were funded by you, our readers.
Noteworthy is the community-led investigative journalism platform from TheJournal.ie. You can support our work by helping to fund one of our other investigation proposals or submitting an idea for a story. Click here to find out more.