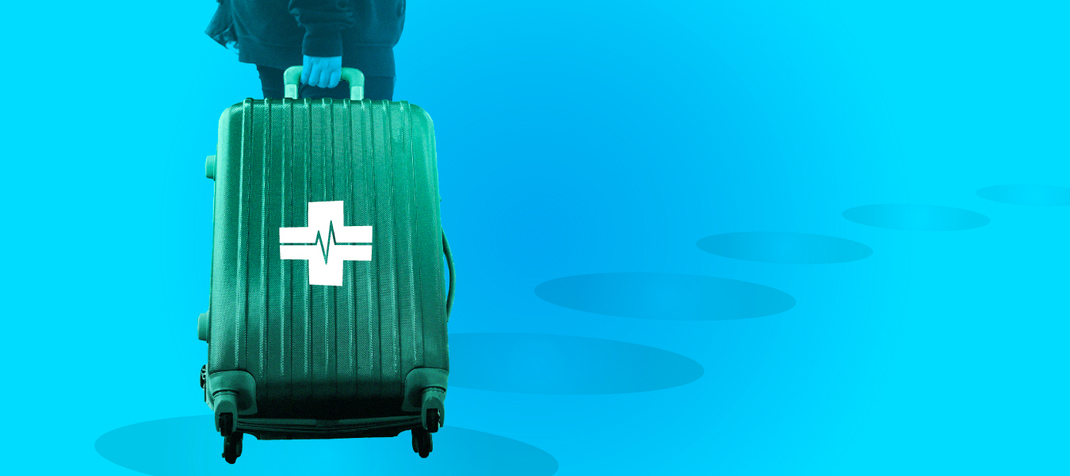 CROSSING FOR CARE: Is Ireland using a cross border scheme to export its healthcare issues?
2 Backers raised €40 of €2715
Irish patients continue to travel abroad for appointments with consultants and for much-needed surgeries in order to avoid long waiting lists here.
A 2018 Government Action Plan promised to reduce the number of those waiting more than nine months for procedures from 22,500 to 12,500 by the end of that year. In March 2021, this number stood at over 27,000.
Thousands are waiting months for surgery in specialities such as ophthalmology, orthopaedics and gynaecology. This has led to buses of - mainly older - people travelling to Belfast for cataract surgery as well as hip and knee replacements as well as women travelling to Eastern Europe for endometriosis treatment.
This is facilitated through the Cross Border Healthcare Directive which allows EU citizens to be treated in other EU countries and reimbursed in their home country. The scheme has grown in popularity due to long waiting lists, with thousands now travelling for treatment every year.
However, it is only available to those who can pay the cost upfront and are able to travel. Most people availing of this scheme are from lower to middle socioeconomic groups, with no health insurance and need to borrow money from credit unions or relatives.
With demand for the scheme growing, there have been delays in paying people's money back, with some waiting three months for their claims to be processed.
HELP US INVESTIGATE
Though this scheme has grown in popularity, waiting lists continue to remain high. We want to investigate if Ireland is using this cross border scheme to export its healthcare issues.
We want to examine the impact that travelling for healthcare is having on people and if Brexit, as well as the pandemic, has affected people trying to avail of the scheme.
Finally, we will delve into the administration of the scheme, if people are going into debt - especially if their claim is declined by the HSE upon return - and if issues with reimbursement delays have been addressed.
If you want to make a contribution to help this investigation happen, click the 'Fund This Proposal' button. Noteworthy investigations are sourced from and crowdfunded by the public.
You can contact us at [email protected] and find out how we work here.
2 Backers raised €40 of €2715
Other Proposals