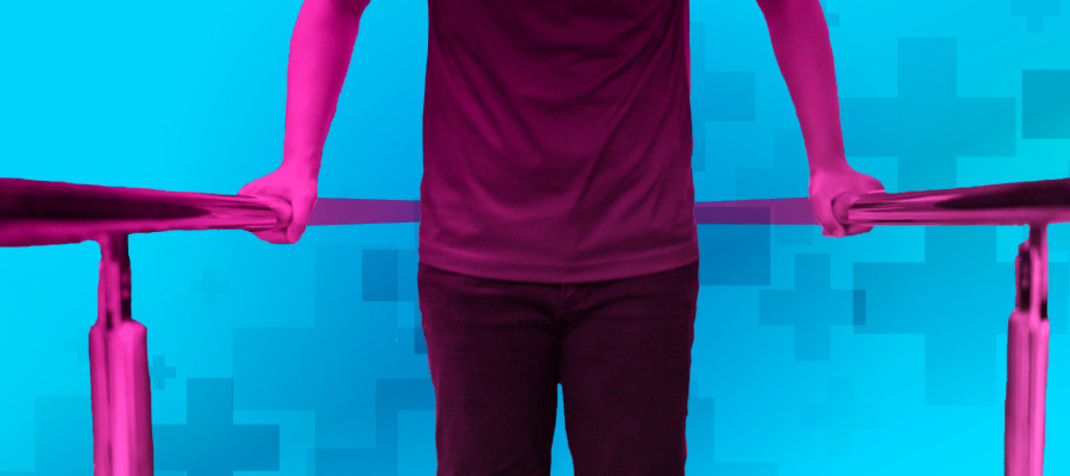 IN LIMBO: Why are people left in hospitals and nursing homes instead of rehab?
5 Backers raised €160 of €1730
Though the National Rehabilitation Hospital (NRH) recently moved into a new building, spinal cord and brain injury survivors remain on long waiting lists for specialist rehabilitation.
This leaves people in a vacuum, not knowing when they will receive services, according to Spinal Injuries Ireland. The most recent National Trauma Report found major trauma patients often spend a prolonged period in hospital. This equated to almost 90,000 acute hospital bed days in 2018.
Only 9% of severely injured patients were discharged to a rehab setting that year. Access to rehabilitation, step-down facilities and community supports have been shown to influence length of hospital stay.
Outside of Dublin, there are no specialist rehab services regionally, according to the HSE. That is despite the fact that regional services, which included in-patient neuro-rehabilitation beds with specifically trained staff, was part of the 2011 neuro-rehabilitation service strategy. Development of regional and community rehab services was also included in the latest iteration of this strategy.
This forces some young survivors to live indefinitely in nursing homes. Latest data shows 13% of severely injured patients were transferred to nursing homes from acute hospitals. The prevalence of Covid-19 in residential care added further strain and risk to those living in this setting.
HELP US INVESTIGATE
With both national and regional recommendations in place for almost a decade, we want to find out what is causing the delay in the improvement of specialist rehabilitation services in Ireland.
Over 2,800 people sustained severe spinal or head injuries in 2018 and Acquired Brain Injury Ireland estimate more than 19,000 brain inquiries are acquired here each year. We want to talk to people about how their life as well as the lives of their family were affected by either waiting lists for rehab or a lack of services in their area.
We will also look to our European and international neighbours to find out if rehabilitation is better supported, and if outcomes after severe injuries are different.
If you want to make a contribution to help this investigation happen, click the 'Fund This Proposal' button. Noteworthy investigations are sourced from and crowdfunded by the public.
You can contact us at [email protected] and find out how we work here.
5 Backers raised €160 of €1730
Other Proposals