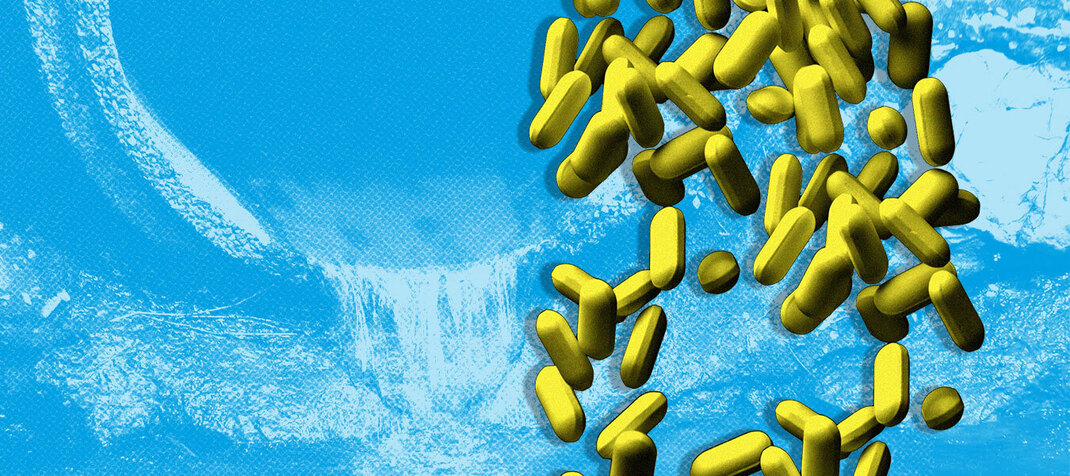 WASH IT DOWN: Is Ireland's pharma industry waste helping the spread of superbugs?
1 Backer raised €20 of €3430
Superbugs - microbes resistant to most drugs - are "one of the biggest threats to global health", according to the WHO. But how are they developing this resistance?
In recent years a global drug industry watchdog found that the world's leading drug manufacturers, many with facilities in Ireland, failed to disclose antibiotic discharges from their factories into water sources.
When antimicrobial materials are released into water systems, naturally occurring microbes such as bacteria and fungi are exposed to them and can become resistant to the drugs, with the potential to enter into the human food chain.
This flow of resistance was demonstrated in Ireland when dangerous antibiotic-resistant bacteria carried naturally by sheep and cattle was found in 39 water samples taken from the sea, rivers, estuaries, and lakes - including designated swimming spots - as part of 2021 research from NUI Galway.
While hospitals, domestic sewage, and animal waste are significant sources, a major multi-year UK study previously found that waste from pharmaceutical facilities was a key driver of antimicrobial resistance (AMR).
HELP US INVESTIGATE
Using Freedom of Information and analysis of local authority and EPA records, we will examine the direct impact of Ireland's pharmaceutical industry toward the spread of AMR in Ireland.
We will also examine EPA antimicrobial monitoring data to determine trouble spots for AMR and what authorities are doing to resolve problems identified.
We will also speak to AMR experts in Ireland about their research findings and actions required from authorities.
If you want to make a contribution to help this investigation happen, click the 'Fund This Proposal' button. Noteworthy investigations are sourced from and crowdfunded by the public.
You can contact us at [email protected] and find out how we work here.
1 Backer raised €20 of €3430
Other Proposals