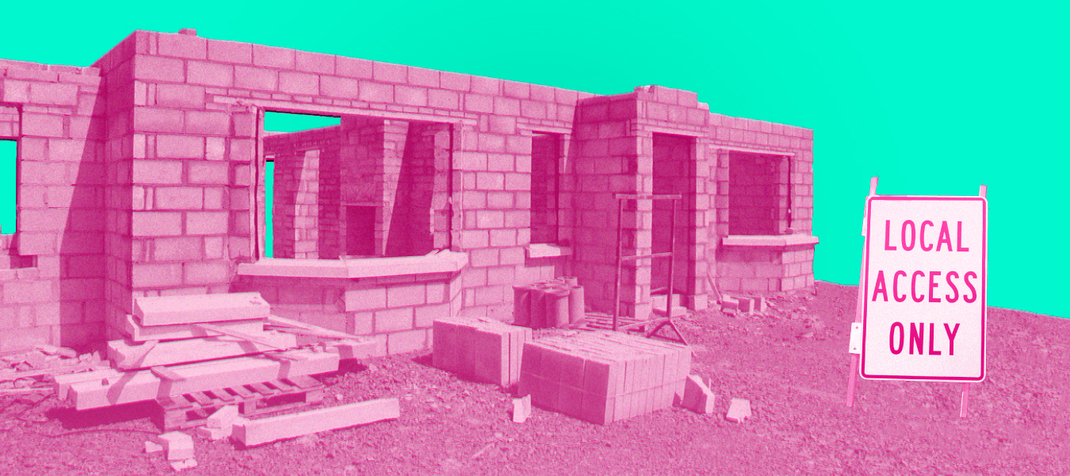 BAN ON BLOW-INS: Is the locals-only housing rule preventing the revitalisation of rural Ireland?
3 Backers raised €79 of €2600
In the midst of the ongoing housing crisis, many local authorities continue to implement a 'locals-only' rule which prevents people from building houses in rural areas.
This is part of the 2005 Sustainable Rural Housing Guidelines where suggestions are made on circumstances which should be included "to meet a rural generated housing need" in local authority development plans. These include "any persons taking over the ownership and running of farms, as well as people who have lived most of their lives in rural areas and are building their first homes".
The European Commission issued an infringement notice against Ireland in 2007 because of the "local needs criteria" and the European Court of Justice delivered a judgement against Belgium which found a similar rule there constitutes an unjustified restriction on fundamental freedoms. Nonetheless, this rule remains in Ireland until new guidelines - in development for a number of years - are put in place.
This has led to frustration amongst those trying to build houses who have been refused planning permission. Others have reported unfairness, saying locals can get around these rules by building multiple houses.
HELP US INVESTIGATE
We want to talk to people who have been unable to build houses due to the implementation of this rule - and examine if and how people are circumventing the ban.
We will talk to experts about the consequences to rural housing as well as the environment if this rule is removed in the revised Sustainable Rural Housing Guidelines.
Finally, with more people working from home and wanting to move back to where they grew up, we will ask if the locals-only rule prevents the revitalisation of rural Ireland.
If you want to make a contribution to help this investigation happen, click the 'Fund This Proposal' button. Noteworthy investigations are sourced from and crowdfunded by the public.
You can contact us at [email protected] and find out how we work here.
3 Backers raised €79 of €2600
Other Proposals