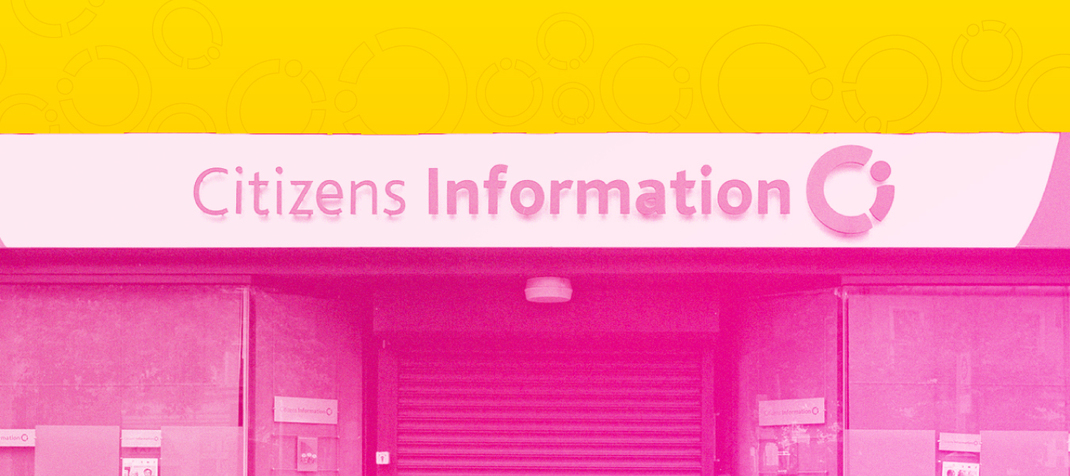 CITIZENS BE AWARE: Why did the State move away from the grassroots model of local community advice services?
6 Backers raised €105 of €2080
Voluntary community information centres began popping up in Ireland from the late 1960s to offer citizens information on a broad range of public services, including housing, social welfare and financial advice.
Over time, these services developed into a bottom-up community-based network of 42 Citizens Information Services (CIS) and 51 Money Advice and Budgeting Services (MABS), providing face-to-face services to citizens by means of volunteers and paid staff.
In February 2017, however, the Citizens Information Board (CIB) that oversees both organisations, moved to restructure the networks into a more centralised 16 regional company structure that the State said would create a more modern and streamlined citizen-focused service delivery model.
The decision was met strong criticism from various stakeholders, including CIS and MABS representatives, with concerns raised over the consultation process, potential loss of services and, above all else, the loss of the grassroots, community-based model in favour of a more centralised governance structure.
These concerns were raised in the Dáil chambers where a motion passed in March 2017 that called for the Minister for Social Protection to issue a directive to the CIB to "halt this proposed regionalisation".
A June 2017 Joint Committee on Social Protection report recommended that the CIB "cease its pursuit of its flawed and ill-considered restructuring plan" and also requested that the Minister issue a policy directive to the CIB to "abandon the restructuring proposal pending the examination of a workable alternative". Despite these concerns, the restructuring process went ahead as planned in late 2018.
HELP US INVESTIGATE
We will scrutinise the decision to continue with restructuring and examine why the Minister for Social Protection failed to act on the recommendations of the Joint Oireachtas Committee.
We will also use Freedom of Information requests to gain an insight into the rationale, consultation and decision-making process within the Citizens Information Board that led to the decision to restructure.
If you want to make a contribution to help this investigation happen, click the 'Fund This Proposal' button. Noteworthy investigations are sourced from and crowdfunded by the public.
You can contact us at [email protected] and find out how we work here.
6 Backers raised €105 of €2080
Other Proposals