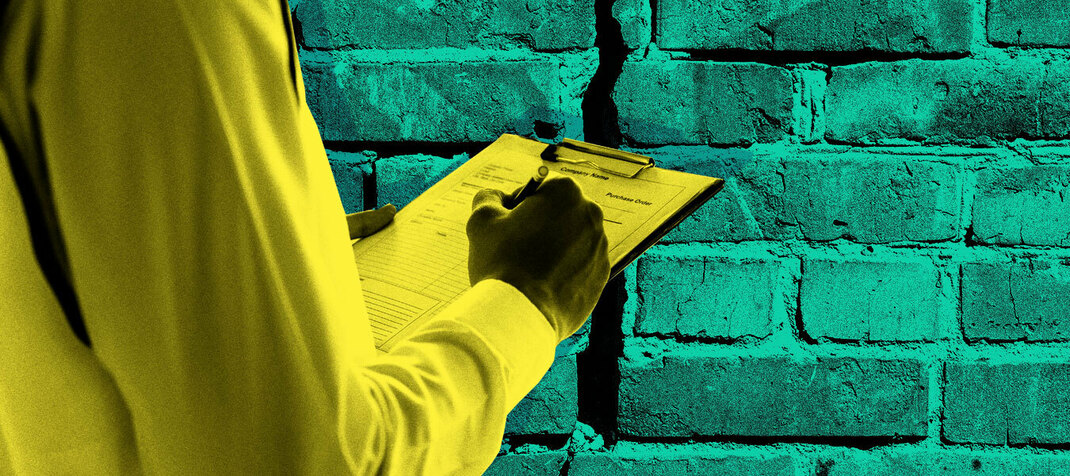 FALLING DOWN: Is our building inspection regime papering over the cracks?
4 Backers raised €220 of €2760
In the wake of the Mica scandal in Donegal, there have been renewed calls for a mandatory inspection regime during construction of all builds, similar to the system in Northern Ireland.
In 2014, building control regulations were updated to tighten up controls after dangerous building practices and structural defects were identified at a spate of Celtic Tiger-era developments.
New rules mean that a private certifier must sign off at various stages of building, with certs on fire safety, disability access and completion submitted to local authorities. Yet, the new regs do not apply to minor domestic extensions and also give an opt-out option for individual new dwellings.
Councils also have a responsibility to inspect the new buildings notified to them to ensure the building is compliant with standards. Data from 2020 shows, however, that only 22% of notified new buildings were inspected by local authorities.
HELP US INVESTIGATE
We want to investigate what local authorities are doing to ensure homes are safe, and if they are adequately resourced to ensure a robust inspection regime across the country.
We also want to speak to families directly impacted by dangerous building standards that went unnoticed for years due to poor oversight by local authorities.
We will speak to industry insiders about the changes that need to be made to our current building control system to ensure a rigid inspection regime and avoid a repeat of the mistakes of the past.
If you want to make a contribution to help this investigation happen, click the 'Fund This Proposal' button. Noteworthy investigations are sourced from and crowdfunded by the public.
You can contact us at [email protected] and find out how we work here.
4 Backers raised €220 of €2760
Other Proposals