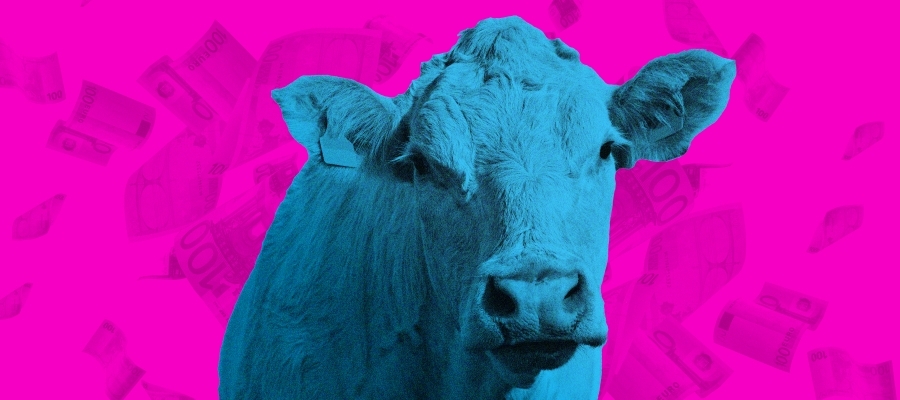 WHAT'S THE BEEF? The Covid-19 price crash exposing the beef sector's soft underbelly
0 Backers raised €0 of €850
The closure of restaurants, fast food outlets and other large beef buyers across Europe during the coronavirus crisis has led to a sharp drop in demand for Irish beef and a price collapse to a ten-year low in a struggling sector already hit hard by years of poor prices.
The negative financial impact on households has also collapsed retail demand for more profitable prime cuts of beef in favour of low-value mince sold by processors at near-zero profit margins.
Covid-19 outbreaks at processing plants have further added to the woes of beef farmers worried that this will slow production and impact on their livelihoods.
A rift has already grown between farmers and large meat processors as beef farmers' frustrations with poor prices led many to blockade meat plants and the capital during protests last year.
The move was out of desperation for many in the vulnerable sector that faces an ageing workforce, the rise of vegetarian diets and low incomes that leave many farms propped up by subsidies and reliant on a rock-solid export market.
So, what does the future hold for the sector over the coming months and years?
HELP US INVESTIGATE
We want to talk to beef farmers about the impact that the coronavirus crisis has had on their livelihoods and their wellbeing, and how they see the future for the long-struggling sector on the other side of this crisis?
We also want to investigate what exactly is causing the long-term price collapse in the sector and what can be done to ensure a viable future for farming families who are currently raising cattle.
Have you any information that you think would help this investigation? Contact us at [email protected]
If you want to know how your contribution is used, or anything else about how Noteworthy works, you can find out more here.
Other Proposals